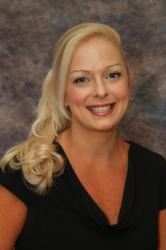 Their clinical approach is hands down the best I have ever seen.
Miami, Florida (PRWEB) August 09, 2012
Burning Tree, a long-term drug and alcohol treatment center in Texas, announces the hiring of Heather Ferris. The graduate of Florida Atlantic University, who earned a Bachelor of Arts in Psychology, joins the team in the role of Business Development based in West Palm Beach, Florida. This new position for her capitalizes on her experience in the fields of mental health and substance abuse treatment.
Ferris said the opportunity to represent Burning Tree is an exciting one. "Burning Tree is one of the most honest and ethical treatment centers in the country," she explained. "Their clinical approach is hands down the best I have ever seen. I look forward to being able to share my knowledge and experience that I have with Burning Tree with others."
Prior to joining Burning Tree, Ferris started her career at a non-profit mental health facility as a residential worker, spending time in the crisis unit and detox as well. She also spent time as a Case Manager before turning her attention to substance abuse and interventions. Her training includes the Family Approach Method at the Illinois Institute in Family Approach Method. She's also a candidate for membership in the Association of Intervention Specialists (AIS) and a candidate for Board Registered Interventionist (BRI) status as well.
Burning Tree maintains two treatment centers in Texas, near Austin and Dallas, providing long-term residential treatment for substance abuse patients from the contiguous U.S. The centers provide a dual diagnosis to determine potential co-occurring mental health disorders and substance abuse. A specialty of treating clients with chronic relapse has made the Burning Tree program highly successful, documented by a success rate of 73 percent based on a four-year study.
A full list of substance abuse services available at Burning Tree can be found online at http://www.burningtree.com. The site also contains resources for understanding addiction and different treatment approaches. Journalists interested in story ideas and potential clients and their family members can reach Burning Tree by contacting the admissions line at 866-287-2877.