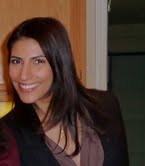 Boston, MA (PRWEB) August 13, 2012
Burning Tree has added another team member with a personal connection to their mission of treating alcohol and drug abuse. Veronica Dinehart will handle Business Development in the Northeast Region based out of Boston. As a former addict in recovery, Dinehart has dedicated herself to helping women with a variety of mental health disorders and substance abuse issues. We applaud her continuous efforts to help others achieve lasting sobriety and look forward to her accomplishments as an integral part of Burning Tree's operation.
Dinehart comes to us equipped with much more than overcoming the personal experience of addiction. The California native earned a Bachelor of Arts in Communication at San Francisco State University following the successful completion of an Associate's Degree in Liberal Arts at Santa Monica College. Her career began in Marketing and Sales for the prestigious ABC Radio Network, and later she worked in a similar role for a broadcasting company in Austin, Texas.
Dinehart and the rest of the Business Development team provide an essential component of the overall operation at Burning Tree. Outreach and education efforts by the team helps individuals struggling with addiction find the help they need. Often those individuals have sought help but it may have been short-term treatment and ended without an effective plan for lasting sobriety. Without effective treatment, they may experience chronic relapse, leading to job loss, financial crisis and severed family relationships.
Learn more about Burning Tree by calling 866-287-2877 or exploring other areas of our site, http://www.burningtree.com. You'll find an abundance of addiction-related information and resources, including an overview of dual diagnosis of co-occurring mental health disorders and substance abuse, family programs, and much more. In addition to our site, prospective clients, family members and journalists are invited to follow Burning Tree, @BurningTreeTx, on Twitter.