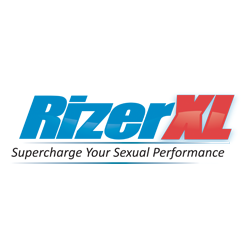 New York, NY (PRWEB) August 10, 2012
Rizer XL, manufacturers of one of America's leading all-natural male enhancement pills, has announced the upgrade of its manufacturing facility. The upgrades are intended to increase the company's current output and future capacity in order to keep up with overwhelming customer demand. A higher than anticipated growth has led Rizer XL to concentrate on making sure that its manufacturing will be able to continue to adapt as demand increases.
According to company officials, none of the upgrades will have any impact on the facility's current certifications. Rizer XL manufacturing processes remain GMP and FDA certified, meaning Rizer XL customers will still get the same safe and high-quality products they have come to expect from the New York-based company. There needn't be any concern that the upgrades will change the manufacturing process in any way that would cause the company's certifications to be lost.
The latest announcement comes on the heels of earlier news that the RizerXL.com website was also upgraded through partnerships with McAfee Secure and TRUSTe. Both services make the website a more secure place for customer transactions by preventing identity theft and guaranteeing the makers of Rizer XL meet international standards for the protection of their customer's personal information. Both the McAfee and TRUSTe logos can be found on the website in order to give customers complete confidence when ordering.
About Rizer XL
Rizer XL is a male enhancement supplement made with 100% natural ingredients. It is useful for men suffering from sexual dysfunction by helping them to achieve and maintain proper erections. For men not suffering dysfunction, the formula is also useful for stimulating libido, increasing endurance, and increasing ejaculate amount. Rizer XL is manufactured by Innovatech Designs, the same company responsible for creating the Quick Extender Pro penis extender device. For more information about the company or any of their male enhancement products please visit the website at http://www.rizerxl.com or call toll free 888-800-6987 Extension 6.