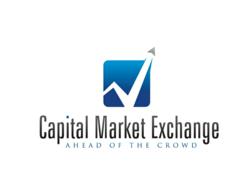 Boston, MA (PRWEB) August 09, 2012
In January 2012, Capital Market Exchange analytics alerted its network of Chief Investment Officers, Portfolio Mangers and Credit Analysts to high-grade German banks holding a significant share of GIIPS sovereign debt as a cause for concern.
While, most of the coverage at that time focused on Italy, Spain and the remaining GIIPS nations, Capital Market Exchange pointed to the hidden risks beyond GIIPS countries borders. In particular its analytics raised concerns about German banks exposure to GIIPS sovereign debt as a percentage of assets.
By mid-March, sovereign debt exposure had caused banks and diversified financial bond spreads to widen further. Now the European debt crisis looks to be prolonged, and perhaps acerbated by a slowdown in Germany, providing clear confirmation of the wisdom of the bond markets.
Today's market, however, assesses emerging credit risks quite differently across all sectors. Capital Market Exchange's most recent analysis of market participant's views reveals that Europe matters less.
About Capital Market Exchange: Capital Market Exchange provides leading institutional asset managers a structured approach to identify investment opportunities in the global Fixed Income investment grade marketplace. Capital Market Exchange quantifies factors driving current bond spreads and generates a common reference point for price calculations from the market consensus. The firm's analytics provide Portfolio Managers and Credit Research teams a view on emerging credit risks, enabling better forward-looking investment analysis and decisions.