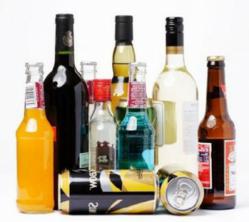 14 million people aged 21 and older were classifiable as suffering from past-year alcohol dependence or abuse...
Denham Springs, LA (PRWEB) August 13, 2012
A recent survey conducted by Narconon Riverbend has found that, among recovering addicts, 71.9% drank alcohol before beginning to use illegal drugs. These are interesting results, but perhaps not terribly surprising in nature. Alcohol, on the one hand, is a far more socially acceptable—and, of course, legal for of-age imbibers—substance than any illegal or "harder" drug. Yet it is undeniably one of our nation's greatest problems when it comes to the question of dependence and addiction.
According to the National Survey on Drug Use and Health, 14 million people aged 21 and older were classifiable as suffering from past-year alcohol dependence or abuse. The prevalence of alcohol abuse in our society certainly indicates that, as with marijuana, it's not necessarily that abuse of one drug "causes" abuse of others, but rather that people with an underlying tendency to desire alteration of their usual state of consciousness often find many means, and many substances, with which to do so.
Alcohol and marijuana, given their high availability, are often first on the list. But as Dr. Mark L. Willenbring, the director of the Treatment and Recovery Research Division at the National Institute on Alcohol Abuse and Alcoholism, states, most people who have alcohol dependence don't meet the stereotype of the typical alcoholic—they are often functional, have health care, a family, and display few open signs of drug abuse. But this doesn't mean that there they don't have a problem. The National Epidemiologic Survey on Alcohol and Related Conditions indicates that only about 25% of people with alcohol dependence ever seek treatment.
Cultural acceptability and the often-covert nature of alcohol dependence and abuse do not mean that you shouldn't get help if you need it. Consult a rehab counselor today to find out more about treatment options. Many drug rehab referral services exist to help you find the best treatment programs.

Narconon Riverbend is a Louisiana drug rehab. Narconon Riverbend's survey was conducted on addicts seeking treatment, and, with the sample size used, there is a 12.5% margin of error.