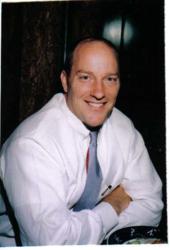 Baton Rouge, LA (PRWEB) August 09, 2012
John Neyland has recently joined The Society for Financial Awareness (SOFA), a nonprofit speaker's bureau for financial literacy. SOFA and Mr. Neyland both have a mission and passion to end financial illiteracy in America.
As member of SOFA Mr. Neyland will be enabled be educate his community by providing free financial education to the public in the form of seminars and workshops to local businesses and organizations. With this education Mr. Neyland and SOFA hope that the participants will gain confidence on how to control their own finances.
Before joining SOFA, Mr. Neyland has been a successful financial planner for nine years. Mr. Neyland is currently working at JCN Financial & Tax Advisory Group, LLC providing his financial services to the city of Baton Rouge and the surrounding area. Besides helping to spread financial education, Mr. Neyland works with disadvantaged youth for local charities in his community.
The Society of Financial Awareness (SOFA) is a non-profit organization that has a commitment to eliminate financial illiteracy, enlighten the public through financial education and empower individuals to take charge of their finances. SOFA's end all vision is to have financial education in schools, workplaces and communities across the nation. Staring with the adolescents to adults, SOFA will ensure that people will never be financial lost again.
To schedule a free seminar, workshop or to get more information of John Neyland go to jcnfinancial.com or contact at jneyland(at)1stallied(dot)com or at 225-755-0488. For more information on SOFA go to Sofausa.org, kpayne(at)sofausa(dot)org or call 858-268-7091.