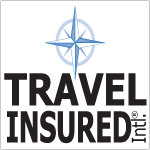 (PRWEB) August 09, 2012
Travel Insured International®, the leading privately owned travel insurance provider, is excited to introduce the new and improved Travel Insured Travel Blog 'Tips and Ideas from the Experts for Worry-Free Travel', which will provide travelers with insightful information on how to make travel safe, easy, and enjoyable. Travel Insured's object in this endeavor was to create a way to share the latest news and trends in the travel industry with both travelers as well as industry suppliers.
The Travel Insured Travel Blog features several authors from different areas within the company including Public Relations, Sales, Claims, and Customer Care in order to provide travelers with a wide spectrum of relevant information. A few topics that have already been released include Insure Kids Free this Summer, Trip Cancellation for Any Reason, Hurricane Season Travel Tips, and Tips to Avoid Getting Scammed.
The blog not only allows Travel Insured to share the latest in the industry, but also allows individuals to comment and engage in conversation about these topics. New blog articles are uploaded several times during the week to ensure new material is being provided to the readers. The blog also directly connects to social media sites including Facebook, Twitter, Google+ and LinkedIn, providing an easy way for visitors to share the articles with their networks.
Subscriptions for the Travel Insured blog, available via RSS feed as well as e-mail, allow you to receive all new articles automatically. Please visit http://www.blog.travelinsured.com.
About Travel Insured International®
Travel Insured International® was founded in 1994 when Peter Gehris acquired the travel protection division of the Travelers Insurance Group. Pete envisioned a company that focuses exclusively on travel insurance and provides the most useful types of coverage and the most specialized level of service to insured travelers
Based in East Hartford, Connecticut, Travel insured has continued to build upon our original mission and is proud to work with 1,500 partner travel agencies. Travel Insured today remains family owned and steadfast in our commitment to providing dependable coverage, great value, and end-to-end satisfaction in our customer's insurance experience.
Travel Insured International®
52-S Oakland Ave.
E. Hartford, CT 06128-0568