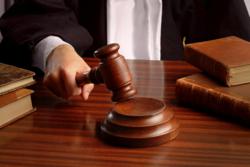 Garry Koch, UST's TALX Account Manager, says of the new policy: "The 'attend all' hearings process has been received with open arms by the members, we have received a lot of positive feedback."
Santa Barbara, CA (PRWEB) August 09, 2012
Unemployment Services Trust (UST) is pleased to announce that TALX Corporation, the third party unemployment claims administrator for UST, has upgraded its hearings process for all UST members from "attend per request" to "attend all" for all unemployment insurance (UI) claims hearings.
While in the past it was necessary to request a TALX hearing representative to assist, consult, and represent members and their witnesses at all UI claims hearings, this upgraded service has become the standard service for all UST members.
After looking at the statistical benefits of utilizing representation throughout the claims process, the UST Trustees elected to add this enhanced level of service because the education provided during the process helps further reduce UI costs for members. In fact, it was found that when utilizing a TALX representative, the win rate for UST members is 72.3 percent, as compared to the independent win rate of employers who represent themselves (57.4 percent).
The TALX hearing representatives have an average of 12 years within the unemployment field each, and they receive a significant amount of training on the nuances of individual state laws and requirements. As such, this provides UST members with substantial leverage in planning and preparing for hearings.
While it is not mandatory for members to utilize a TALX hearing representative for every claims hearing, the hearing representative acts as both a consultant and representative throughout the process. Effectively the hearing representative will assist UST members in:

Determining proper witnesses
Gathering and submitting documents to stakeholders
Explaining the hearing process
Reviewing the type of judge assigned to each hearing
Preparing UST members for what they should expect during the hearing
Addressing direct questions to members' witnesses
Objecting to the Claimant's cross examination of members' witnesses
Cross examining the Claimant
Making a closing statement on behalf of the UST member
Following the hearing, TALX representatives will contact member stakeholders and debrief them on how the hearing went, and what next steps are available for the claim.
Garry Koch, UST's TALX Account Manager, says of the new policy that was enacted on June 4, 2012: "The 'attend all' hearings process has been received with open arms by the members, we have received a lot of positive feedback."
Founded by nonprofits, for nonprofits, UST is the largest unemployment trust in the nation, providing a safe, cost-effective alternative to paying state unemployment taxes. Partnering with TALX, the nation's largest HR, payroll, and workforce solutions provider, UST regularly saves nonprofit members money through dedicated oversight and unemployment cost management. Visit http://www.ChooseUST.org to request a savings evaluation and find out whether opting out of the state UI system is right for your 501(c)(3).