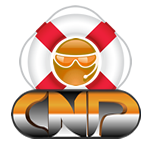 We feel security should be an important take-away...
Boston MA (PRWEB) August 09, 2012
On August 16th, CNP Integrations, will hold an "Ask the Experts Security" presentation featuring popular web security author Tom Canavan and Software engineer and systems analyst Jeff Brown at 1:00 PM EST.
This session is a follow-up to CNP Integrations web security presentation given at the Joomla! Day Chicago event held this Friday and Saturday August 10 and 11, 2012.
The comprehensive security webinar and topical discussion planned for August 16th at 1pm is intended to cover issues ranging from the basics to the advanced users and share some of the latest developments in web security. A sneak peak of the new security software solution SecureLive 9 will be a highlight of the event. Following the main presentation of around 30 minutes a roundtable discussion with special guest Tom Canavan, author of the CMS Security Handbook and members of the CNP Integrations security team will continue on.
Registration information for the webinar can be found here: http://www.joomladesignservices.com/joomla-cms-webinars.html or directly here: https://www2.gotomeeting.com/register/441516802
"We are excited to present this follow up security training and information session with leading security experts such as Tom and Jeff. We feel security should be an important take-away from an event like Joomla! Day Chicago and want to give attendees and other Joomla users the chance to gather and retain the most information possible on securely protecting their web sites" says CNP Integrations CEO, Christopher Nielsen.
Joomla Day Chicago is a 2 day event held at the Chicago Marriott Midway on August 10 & 11, 2012. This exciting industry event features many topical presentations and case studies designed to inform and build enthusiasm in the Joomla CMS user community. More information about the event can be found as the event approaches at their web site: http://www.joomladaychicago.com
For information about presenters can be found on the Joomla Day Chicago Web site at this link: http://joomladaychicago.com/speakers and a schedule of events: http://joomladaychicago.com/schedule
CNP Integrations has built a "Value Network" of highly qualified Joomla Experts to help users of Joomla CMS achieve maximum success and to build result driven digital strategies. CNP Integrations unique "Value Network" is a contractor based business model for delivering responsive and dependable technical support, consulting services and training for projects focused on using the Joomla CMS. CNP's infrastructure behind this "Value Network" allows global and US based teams a process and accountability framework for scaling to maximizing efficiency and exceeding client expectations.
CNP Integrations is known for delivering world class support for Joomla CMS.
CNP Integrations has an engaged global team of technical and configuration experts and employs highly skilled programmers and project managers with the focus of providing the most responsive web application support services for the Joomla CMS and other compatible technologies. CNP Integrations is a business division of Creative Networks Protocol Inc., a Massachusetts based corporation. With core operations in 4 US states and 6 countries CNP Integrations offers premium technical support and hosting with a value building methodology and a proven process of project management success. CNP Integrations primarily provides services across the United States but has serviced companies globally in 7 countries on 3 continents.