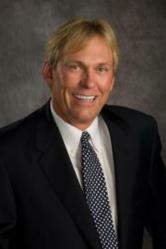 Colorado Springs, CO (PRWEB) August 17, 2012
Independent financial advisor Dale E. Payne is pleased to host a series of video tutorials covering various aspects of finance on his website. Free of charge, these videos run three to four minutes apiece, and each is devoted to a specific subject that is relevant to the field of financial advisory services. Topics include variable annuities, advanced estate planning, retirement income planning, and Roth IRA conversions.
Benefiting from years of experience in the field, Dale E. Payne has gained an enormous amount of skill in the area of financial advisory services to provide his clients with income for life. Mr. Payne's position as an independent agent grants him wide latitude in providing suitable financial solutions; his financial plans are always tailored to the specific needs of his clients. His investment advisory services include fee-based financial planning, asset management aid, and consulting for retirement plans. He also maintains relationships with most insurance carriers.
For further information about the financial advisory services offered by Dale E. Payne, please visit his website at http://dale-e-payne.com, call 719-633-0747, or visit his office located at 619 North Nevada Avenue, Colorado Springs, Colorado 80903.
About Dale E. Payne
Based in Colorado Springs, Colorado, independent financial advisor Dale E. Payne offers his clientele decades of experience in the field of financial services. Mr. Payne maintains an array of relevant certifications, including the ChFC® (Chartered Financial Consultant), CLU® (Certified Life Underwriter), and CFP® (Certified Financial Planning Practitioner) designations. His practice carries an A+ rating from the Better Business Bureau.