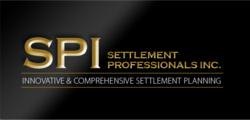 Since entering the structured settlements market in 1991, I have admired SPI's approach to settlement plannng for their clients by providing them with unbiased financial solutions.
Portland, Oregon (PRWEB) August 09, 2012
SPI Holdings, Inc. announces the appointment of Charles LeDoyen as President, replacing Jack Meligan who will remain as Chairman of the Board of Directors.
LeDoyen is a 21-year veteran of the structured settlement annuity industry, with most of that time having been spent on the insurance company side of the market. For the last five years, LeDoyen has worked in various capacities with both Millennium Settlements, Inc. and Preferred Settlements, Inc.
LeDoyen's new responsibilities will include daily corporate administration of SPI's activities and processes, including national marketing/advertising, as well as execution of the SPI Business Plan that calls for the addition of up to 50 new offices over the next 5 years.
"We will be focusing our recruiting efforts on established structured settlement/settlement planning producers and financial planners, as well as other financial services professionals in closely-related fields. SPI will provide two platforms. One platform is for producers seeking to retain their own identity coupled with a high percentage payout on just structured settlement annuity premium. The other platform is for professionals that want to affiliate directly with the SPI brand and access to all of our training and expertise in the settlement planning marketplace, including our laser-targeted marketing system, as well as all of the diverse products and services provided to clients through the delivery of those plans," says Jack Meligan, Chairman.
Incoming President, Charles LeDoyen said, "I am most excited about joining SPI and the opportunity to help expand this already-successful firm. Since entering the structured settlements market in 1991, I have admired SPI's approach to settlement planning for their clients, providing them with unbiased financial solutions. SPI and I are on the same page as to how best to serve clients with an integrated needs-based financial/settlement plan. I look forward to the task ahead of building an expanded SPI with offices nationwide."
SPI will continue to maintain corporate offices in the Portland, Oregon and LaQuinta, California areas.
About Settlement Professionals, Inc. —
SPI was founded in November 1987 in Portland, Oregon, and has developed a reputation as innovative, collaborative trusted advisors to trial attorneys nationwide, and warriors for the financial rights of injury victims and their families. Since that time, SPI has grown with offices in Seattle, Denver, St. Louis, Charlotte, Portland, Lubbock and Salt Lake City. SPI Holdings, Inc. includes Settlement Capital Advisors, LLC, SPI Insurance Services, LLC, and it is the exclusive licensee of the Settlement Professionals, Inc. brand name and logo.
For more information, visit http://www.SettlePro.com
.