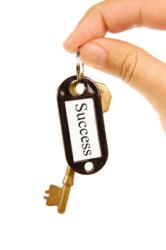 judges, court systems, clients and even a lot of lawyers and law firms are fed up. Justice is getting lost to process. They want a return to a more manageable form of discovery so they can get back to practicing law, not managing technology.
New York, NY (PRWEB) August 09, 2012
In the world of electronic discovery (eDiscovery), the times are always changing. It has gone from an undiscovered frontier yielding unforeseen bounties to those who were willing and daring enough to explore it, to a well travelled metropolis bustling with such activity it is a strain on resources to keep everything working smoothly. And when resources get thin, it's pure human survival instinct to find a way to make them last.
Joe Caruso, founder and CEO of Global Digital Forensics, has been in the eDiscovery game since its infancy. He sees and studies developing trends to keep Global Digital Forensics on the cutting edge of the industry. He explains it like this, "eDiscovery has trended more to a "get everything" approach regarding digital evidence and that approach is right now dominating the landscape. But today, it's not uncommon for a single computer to have a hard drive with over a terabyte of capacity. To put that in perspective, if that drive was full it could contain well over 200 million document pages. So with lawyers always looking for ways to seize an advantage for their clients, the classic needle-in-the-haystack model went on steroids. Why not make the haystack the size of city, or in some cases a continent? Well they did, it worked, and now judges, court systems, clients and even a lot of lawyers and law firms are fed up. Justice is getting lost to process. They want a return to a more manageable form of discovery so they can get back to practicing law, not managing technology. That's what we help them do, by offering guidance and solutions to know what they are up against, what would be foolhardy and dangerous to attempt in the identification, acquisition, analysis and production of that evidence, and what aspects they can transfer in-house so they have more control over the eDiscovery process while at the same time trimming substantial fat off the final overall cost of eDiscovery."
Lawyers see it too, like Michael P. Reynolds, JD, President of Michael P. Reynolds, PC., a New York based attorney who recently wrote an article titled Kids, There Are Some Things You Can Try at Home – Do-It-Yourself (DIY) E-Discovery for 2012, where he succinctly describes a return to good old-fashioned "lawyering" with the help of the right allies to smooth out the technology tangles.
How Can the Right Balance Be Found for Effective eDiscovery with a DIY Component?
"First and foremost, an assessment of the entire situation must be made," Caruso explains. "More times than I care to count we are contacted by clients that are already in over their heads simply because they either don't know what they actually have on the digital evidence front, or just don't know how to effectively explain what they need, which makes them hesitant to reach out early in the process. That's what we're here for, to snap the big picture and then zoom in on what's important. We can show them what they have, how to organize and get out of it what they need, and what tasks they can do internally, with and without our guidance. And once all the ducks are in a row, we can be relied on not only to defend the entire process as expert witnesses, but you can count on our proven ability to articulate issues in a way that is clear and easily understandable to everyone involved, regardless of how tech-savvy they may be."
"Our business model is not to hope for a call from a desperate client with a lot riding on the line and rake them over the coals, our business model is to establish a win-win relationship with clients by providing the highest quality services for the most reasonable price so we can be their resource for all of their future eDiscovery and computer forensics needs. We understand there is more to a case than reviewing data, and in the end, a perfectly attuned symbiotic relationship between clients and knowledgeable, experienced specialty vendors like us serves everybody well."
There are times to go it alone, and there are times not to. Global Digital Forensics can shine a spotlight on which path to take so clients achieve their goals while getting the most bang out of their eDiscovery buck. You can contact Global Digital Forensics at 1-800-868-8189 for a free consultation with an evidence expert and find out exactly what it will take to get the job done right, leveraging both in-house resources and the arsenal of top-tier industry knowledge, tools and personnel Global Digital Forensics can bring to bear. You can also visit http://www.evestigate.com for more information.