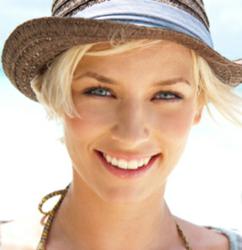 I have been using this product for a month and already see a huge improvement in my skin.
Key West, FL (PRWEB) August 09, 2012
Women looking to fight the effects of aging now have an alternative to going under the knife. Skinfinite Cosmeceuticals, a Florida-based skin care company is leading the way in the development of advanced skincare products that are a blend of cosmetics and pharmaceuticals that use evidence-based science and biotechnology to help women look younger by dramatically improving the skin's appearance within weeks.
Traditional cosmetics only cover up the skin, but cosmeceutical products like Skinfinite's retinol cream use biotechnology based ingredients to actually regenerate aging skin by influencing its biological function. It's biology in a bottle geared to do one thing – help women look their best. Skinfinite's skin care products all use physician-prescribed formulations that either stimulate collagen production or protect it from damage. For example, the company's serums have clinically demonstrated the ability to improve line and wrinkle depth by decreasing wrinkle depth by up to 19%, wrinkle volume by up to 21% and increase over-all skin volume.
Skinfinite products are catching on with hungry consumers who want to harness the power of nature instead of always fighting against it. In a recent clinical study, Skinfinite's LOL Eye Serum showed a 67% improvement in bags around the eyes, 92% firmer skin and a 71% improvement of wrinkles around the eyes. Skinfinite user Suzanne stated, "I have been using the LOL Eye Serum every day in the morning and at night before I go to sleep. I noticed reduced swelling and dark circles almost immediately. I no longer wake up in the morning with swollen, puffy eyes and my husband has even said I look "refreshed" without knowing I'm using a new product. I can't say enough good things about the Skinifnite product line!"
One of the company's most popular products is the 1% Retinol Night Cream, which has become one of the best selling retinol products on Amazon. The retinol cream works great for women of any age and any skin type, including those with severe sun damage. Skinfinite customer Elizabeth Collins said, "I have used several retinol products over the years and skinfinite's platinum pm is by far the best! I am in my forties and have sun damaged skin from too much sun exposure. I have been using this product for a month and already see a huge improvement in my skin. The dark spots are lighter and my face is smoother overall. The lines around my eyes and forehead do not seem as noticeable. My friends thought I did Botox! HaHaHa! No injections for me...I will stick with platinum pm instead."
It seems all the research is paying off to the benefit of customers. Every woman can identify using inferior products that use harsh chemicals that destroy the skin. Skinfinite uses cutting-edge products with no harsh chemicals that are completely safe with no harmful side-effects. The organization is excited about the results of their products and continues to conduct biotechnology research with the goal of creating more products. For more information about Skinfinite cosmeceuticals visit http://www.skinfinite.com or call 305.294.8284 and speak with one of their licensed aestheticians.
Skinfinite.com is currently offering 20% off their "sun"sational collection including the Advanced C3 serum, "the balm", Platinum 30spf and Suncream 30spf, as well as 20% off their best-selling Platinum PM 1% Retinol Night Cream. Get free shipping on all orders over $75 when you purchase through the Skinfinite.com online store.