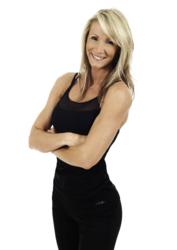 Elizabethtown, KY (PRWEB) August 08, 2012
Fit Yummy Mummy, a fitness company devoted to providing workouts for moms, has just wrapped up its six week summer slim down challenge and declared a winner. After a vote among seven finalists, the winner is Bonnie S. from Algonquin, IL.
Beginning June 18th, over 271 women joined the busy moms fitness company in a commitment to achieve a fit, healthy body through exercise and proper dieting. The summer weight loss program is one of the many Fit Yummy Mummy has run over the past several years.
Moms fitness expert Holly Rigsby, owner of Fit Yummy Mummy, has been overseeing these fat loss contests throughout the years. "I have had a lot of fun hosting these challenges because busy mom fat loss is such an important issue to me," Rigsby says.
"Our current summer slim down challenge is now finished, and we have seen some truly incredible results," Rigsby notes. "All the women should be commended for their effort, but unfortunately only one could win."
Bonnie S., a native of Algonquin, IL, won the grand prize by losing 10 pounds and shedding 5 inches off of her mommy belly.
Bonnie reflects, "My biggest summer body breakthrough was a change in my attitude about working out. I used to think I needed a tummy tuck to lose weight, but now my whole outlook has changed."
For her efforts, Bonnie has won a 6 month membership to the Fit Yummy Mummy DVD of the month club, a Prograde supplement gift, a Fit Yummy Mummy custom made jewelry piece, and $250 cash.
Coming in second was Emma H., a 33 year old mother of two from Sydney, Australia. Emma lost 7.5 pounds and 3 inches off her stomach.
Coming in third place in the voting was Denise S., a 36 year old mom of two from Berwick, Maine. Denise lost 13 pounds and 4 inches off her stomach.
One of the common themes that emerge from hearing the participants narrate their fat loss stories is the importance of diet and exercise in achieving lasting results. Rigsby expounds that in order to lose baby belly, women must choose workout programs suited to their needs and abilities.
Rigsby notes that "you may know that a good diet is the key to fat loss, but are you willing to be held accountable for the foods that you eat? The Summer Slimdown Challenge provided the right framework for women to lose weight, but it also gave much needed accountability."
In addition to hosting transformation contests, Rigsby also writes a Fit Yummy Mummy blog to offer nutrition advice and general tips on fitness to new moms.
To see the winners of the Summer Slimdown Challenge, visit: http://www.clubfym.com/public/Summer-Slim-Down-Challenge-Winners.cfm
About Holly Rigsby: Holly Rigsby is the author of Fit Yummy Mummy. She offers her clients a variety of training products to help them burn fat and writes a fitness blog for FYM.
Fit Yummy Mummy is part of the Fitness Consulting Group family of companies. FYM releases fitness products for moms looking to burn fat and get in shape. It also offers workout tips through its blog.
For more information on Fit Yummy Mummy, visit: http://getfitandyummy.com