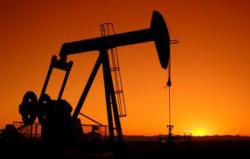 A properly written business plan should help your business raise the necessary capital to purchase equipment, hire staff, and cover operating expenses as you plan to enter the Oil & Gas industry.
Las Vegas, Nevada (PRWEB) August 10, 2012
Business Plans have become a growing demand as the Oil and Gas industry is realizing a significant increase in profit. As the demand continues to rise, so too does the profit with more and more business working to capitalize on all of the potential that the market holds. Foreign markets have always been viewed as world leaders in oil and gas production. Here recently, the United States, long viewed by many as being too dependent on foreign resources, has come to be viewed as a world leader too. States like Texas, Alaska and North Dakota are helping to propel the nation towards a leadership position that bodes extremely well for current and future prospects.
Wise Business Plans has had the privilege and the opportunity to create winning business plans for clients operating in this rapidly expanding, progressive segment of the global economy! "This is an amazing time for clients operating in the oil and gas industry. What we at Wise have found to be so intriguing is the volume of business opportunities that this industry holds. It's so much more than drilling and digging," says Joe Ferriolo, Director of Wise Business Plans. "There was a time when the only opportunity for business success came from the core functions in the field. This is not the case anymore. In short as the industry continues to expand, so too do the opportunities. Our writers have become experts at capturing the value that each business operating in this industry brings and then developing a road map that leads them to it," says Mr. Ferriolo. Mr. Ferriolo says there are key components that each Oil and Gas business plan must address including:
1. Clear definition of the product or service: A clear definition of the service is a must for all Oil and Gas business plans. Because the industry is moving at such a rapid pace, it is easy to overlap and become overlooked. The professionals at Wise Business Plans take time to find out which pain point that the product or service will be addressing and develop a business plan that accurately communicates it. "The Oil and Gas industry is filled with opportunities. We pride ourselves on equipping business owners with a clearly defined business model that allows them to survive and more importantly, thrive", says Mr. Ferriolo.
2. Costs: The costs associated with starting and sustaining a business in the Oil and Gas industry can be a challenge, especially if those costs are underestimated. "We find that many operators in this industry are simply not armed with accurate costs. This greatly reduces their potential for success. Our professionals are well-versed in performing cost analyses that project the needs of the business and gives the owner a clear view of their opportunities," says Mr. Ferriolo.
3. Trends: Trends are major in all segments of the economy but especially in those that directly impact the atmosphere. "Clients operating in this industry have to be aware of regulations, laws and standards that are enacted by governing bodies. Without this type of information their business models could suffer significant losses", says Mr. Ferriolo. "We do exhaustive, real-time research that protects the client and places them in the best possible position to succeed," says Mr. Ferriolo.
The Oil and Gas industry is a staple on the global economy and the professionals at Wise Business Plans have become experts at helping companies operating in this space. When the time comes to develop your plan of action, let the professionals at Wise Business Plan handle all of your Oil and Gas business plan needs.
About Wise Business Plans
Wise Business Plans is a professional business plan writing company comprised of expert MBA writers, financial modelers, researchers, and designers. The firm is committed to increasing the fundability and growth rate of businesses through strategic planning. To learn more, visit http://www.wisebusinessplans.com or call 1-800-496-1056 to schedule a consultation.