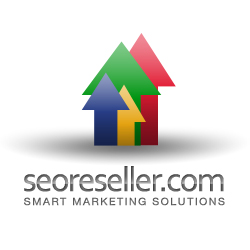 With the white label dashboard, partners can offer end users SEOReseller.com's advanced tracking tools.
San Francisco, CA (PRWEB) August 10, 2012
SEOReseller.com's white label dashboard helps agency partners cut down on customer service time while still keeping clients informed of each campaign's progress. This platform lets end users order services, view live ranking updates, and access proposals and monthly executive summaries without assistance. This feature is free for those who have a reseller account with SEOReseller.com.
The leading SEO outsource provider takes customer self-service a step further with the launch of their new setup wizard. Clayton Wood, SEOReseller.com's Marketing Director, has made the announcement today that this feature is now available through the reseller dashboard. This tool makes it easy for partners to set up their own white label dashboard. The process takes less than five minutes to complete, but it already contains the full functionality and customizability of the white label dashboard.
Three-Step Setup
The new client dashboard setup tool is easily accessible on the reseller dashboard. Simply navigate to the "White Label Dashboard" tab and click the "Add Dashboard" button. The program will lead partners through the setup process, which is divided in three parts - creating and customizing the dashboard, branding the dashboard and adding service packages, and adding clients.
The first step allows partners to modify the theme, add their company logo, and provide the name and URL of the dashboard. The second step displays the pages partners can add to their white label dashboard, as well as SEOReseller.com's packages. Web marketing partners may input their marked-up prices in this section of the setup. The pages featured are the packages, proposals, reports and support pages.
The final step is adding clients' websites and creating accounts for end users. Partners may create each client's individual account. This is what end users will use to access the white label dashboard. SEOReseller.com's partners only need to provide the client's name, email address, and a password, and select each client's websites from a scrolling list.
Complete Information On Demand
With the white label dashboard, partners can offer end users SEOReseller.com's advanced tracking tools. This platform lets end users view important data about their campaigns on demand, such as live rankings, geo-traffic, traffic sources, and individual keyword performance. It also streamlines each agency's process, letting clients access keyword research and proposals, order services, and receive monthly executive summaries directly without talking to a representative. Finally, partners have the option to show the support page, where their clients may send queries and request assistance faster. All this is now available to partners after a quick setup.
About SEOReseller.com
SEOReseller.com is the top outsource SEO solutions provider catering to retail marketing agencies. They offer the most advanced programs, tools and methodology to retail search marketers. Their innovations and techniques have contributed to the advancement of the SEO industry.
SEOReseller.com boasts of a client base from a large section of the United States, the UK and Australia. They have helped businesses at both local and national levels, competing organically in hundreds of different-level commercial intent keyword niches.
For more information on their services, log on to http://www.seoreseller.com .