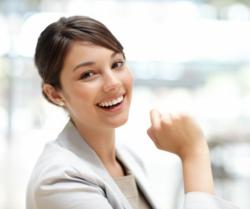 A survey indicated that having a business plan gives businesses a 90% better chance of succeeding!
Las Vegas, Nevada (PRWEB) August 11, 2012
Many Americans dream of going into business for themselves. About one million a year actually do it. According to SCORE, a survey indicated that having a business plan gives businesses a 90% better chance of succeeding.
Five things a winning business plan should include:
1. A strong executive summary: The executive summary is quite possibly the most important piece of a business plan. It is typically the first part of the plan the reader sees and in many cases determines whether or not the reader sees the remaining parts of the plan. Mr. Ferriolo commented that, "If you can't grab the attention of the reader through a strong executive summary, the entire venture could be in jeopardy".
2. Realistic financials: Nothing raises a red flag in the mind of an investor or lender like a set of unrealistic financials. Financials that show the founder and all of the members of their staff bringing in six figure salaries based on a seven figure profit margin during the first year of operations. "To avoid this type of predicament, research your market and set realistic financial goals and projections that contain integrity and accuracy", said Mr. Ferriolo.
3. Clear and consistent marketing: Marketing has been called the lifeline of business. The Internet, print, mass media including radio and television, networking…the list of marketing mediums and options goes on and on. "We remind businesses that every medium is not for every business so choose the medium that best fits and leverage it in a strategic manner", says Mr. Ferriolo.
4. Introduce yourself: Every winning business plan has a section that gives the reader insights into the visionary behind the plan. This is your time to shine and highlight all of the reasons why the reader should invest in your idea. "It's no time to be shy; this is your time to show that you are worthy of the investment and more importantly remove any doubt that you will not be able to service the funding; be it a loan or an investment capital infusion", says Mr. Ferriolo.
5. Relevant research: Having relevant research that supports your business model is a must. Relevant research that is accurately sourced will give your plan a polished look and elicits a level of comfort in the reader that could set you on a path to success. "Questions are going to come so be ready to explain your logic and cite plausible sources", says Mr. Ferriolo.
About Wise Business Plans
Wise Business Plans is a professional business plan writing company comprised of expert MBA writers, financial modelers, researchers, and designers. The firm is committed to increasing the fundability and growth rate of businesses through strategic planning. To learn more, visit http://www.wisebusinessplans.com or call 1-800-496-1056 to schedule a consultation.