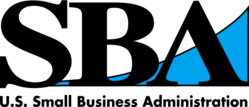 securing funds continues to be a hot button topic in the small business community
Las Vegas, Nevada (PRWEB) August 12, 2012
SBA guaranteed loans are still a leading source for small business funding. "We are at a key point in the recovery of our national economy with entrepreneurs leading the way; if this trend of small business growth stalls, we could be right back in the same predicament. This is why securing funds continues to be a hot button topic in the small business community," says Joe Ferriolo, Director of Wise Business Plans. Wise Business Plans is a preferred SBA plan writing company which help clients meet the requirements and guidelines of the SBA plan. Wise Business Plans is able to assist clients when applying for:
7(a) Loans: The 7(a) Loan program is a program that provides financial assistance for businesses with special requirements. Wise Business Plan professionals have the expertise needed to assist in the development of plans that meet 7(a) Loan program requirements. "Every business is different but some businesses qualify for a special type of funding and this is where the professionals on our staff stand above the rest," says Mr. Ferriolo.
Microloan Program: The SBA Microloan program provides small, short-term loans to small business concerns and certain types of non-profit child care centers. These types of programs call for a great deal of skill and the ability to clearly state how the client will service the niche this program targets. Mr. Ferriolo says, "We go the extra mile with any plan but when children are involved, we take it as a compliment as the client has in effect entrusted us with a piece of the future."
CDC/504 Loan Program: The SBA 504 Loan program is an incredible economic development loan program that promotes funding, financing, business growth and job creation. "Programs like this are of significant value to the small business owner. We understand this and we are extremely dedicated to placing our clients in the best possible position to qualify for funding under this program", says Mr. Ferriolo.
About Wise Business Plans
Wise Business Plans is dedicated to helping small business by continuing to deliver the types of products that serve our customers, the SBA, and our firm. To learn more, visit http://www.wisebusinessplans.com or call 1-800-496-1056 to schedule a consultation.