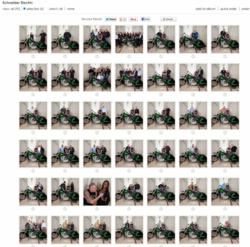 Social Media Photography is the new way to promote your business, product or brand.
Chicago, IL (PRWEB) August 09, 2012
Social Media is here to stay and a part of our culture now, it is the new advertising that helps businesses and products get recognized, considered and developed. Social Media Photography a new service from Professional Images Photography now helps create new followers on any social media platform.
Joseph Rodriguez owner of Professional Images Photography explained that the service captures the attendees having a great time at any corporate or convention event then post all the images while at the event or tradeshow to a private website to view and share the image or images on the most popular social media sites like FACEBOOK, PINTEREST, TWITTER or Google +.
Recently in Chicago, IL Professional Images Photography was hired to provide Social Media Photography at a tradeshow booth for 3 straight days. The client wanted the ability to have the photos posted to the company FACEBOOK instantly after the photo was taken. Specialized software is utilized to upload the photo within seconds the clients FACEBOOK page. A card is given to each attendee instructing them how to access image. The attendee is introduced to the brand, service or product the company is marketing. The ROI and Metrics speak volumes.
Professional Images Photography specializes in Convention Photography, Tradeshow Photography, Exhibitor Photography and Event Photography. Technology is always evolving at Professional Images so you can always count on new trends that will shape the meeting industry.
As the fall season starts consider contacting Professional Images Photography for your Social Media campaign.
About Us:
Professional Images Photography founded in 1987 provides Convention, Conference, Onsite printing and Event photography services Nationwide. The company is based in San Antonio, TX with offices in Houston, Orlando, Washington D.C. and now coming soon to Las Vegas, NV.