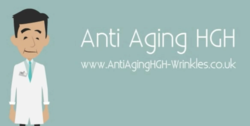 The first episode of this video series is now available on YouTube.
Manchester, England (PRWEB) August 09, 2012
Online anti-ageing report website Anti-Aging HGH has announced that they will be releasing a series of animated web videos on YouTube and other channels that will help introduce their potential customers to their list of different features on anti aging creams and wrinkle creams. The first episode of this video series is now available on YouTube.
The animated introductory video to Anti-Aging HGH and its features was launched along with the announcement. The video features an animated doctor who introduces the website and the different features in it, including anti-aging cream and wrinkle cream.
In the video, the doctor highlights the website's features and reviews of the best and most effective anti-aging cream and wrinkle cream.
The video is created by the website's managing company Impact1, which recently appointed a new Chief Executive Officer Carson Mitchell. The department responsible for creating the video series is headed by the company's lead web developer Ken Morales, and head writer Miguel Sebastian, who is also the head creative officer for the company.
The video series will continue next week with another video featuring more of the website's features.
Impact1 also manages and runs online marketing campaigns for various other websites. The company has successfully improved on these sites' overall design and pushed their rankings in search engines according to their respective industries.
About Anti Aging HGH
Anti Aging HGH is an informative medical blog dedicated to sharing the newest and most effective anti-ageing and anti-wrinkle creams available in the market today. They offer relevant details and in-depth reviews of the latest anti-aging products, and help guide customers in choosing the right products for their skin type.
###