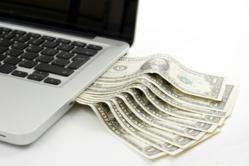 "Facebook has a loyal following of over 955 million users," observes Leong. "This is great, but the company needs to figure out a viable way of how to monetize its users."
New York, NY (PRWEB) August 11, 2012
In a recent Investment Contrarians article, editor George Leong notes that social media is hot and growing, but making money from it is another story. Leong states that since the much-anticipated and overly hyped Initial Public Offering (IPO) in May, Facebook is already facing scrutiny from investors because it continues to be way overvalued.
"Facebook has a loyal following of over 955 million users," observes Leong. "This is great, but the company needs to figure out a viable way of how to monetize its users."
Revenue growth contracted for the sixth straight quarter and was the smallest gain in nearly five years.
Leong argues that he, along with the rest of the investment audience, wanted to see a blow-out quarter to justify the share price, but the company failed, according to his stock analysis.
"Facebook founder and CEO Mark Zuckerberg has a lot of work ahead of him. This is the real business world where competition is fierce. This is not a dorm room," states Leong.
Trading at 41.0X forward earnings per share (EPS) and 14.2X trailing sales, Facebook is overvalued, even given the lower price, according to Leong. By comparison, Google trades at a much superior 12.4X forward EPS and 4.6X trailing sales, and it is a more attractive stock, because it is able to monetize its user base, comments Leong.
Based on this comparison, Leong argues that Facebook could head even lower if it does not monetize its user base, as Google does.
Hoping the Facebook founder sticks to his word, Leong cites Zuckerberg: "'Our goal is to help every person stay connected and every product they use be a great social experience,' said Zuckerberg. 'We're investing heavily in mobile [and] our vision is bigger than most realize.'"
Offering investors advice, Leong suggests waiting for the selling to subside before buying; do not buy on weakness, he warns.
To see the full article and to get a real contrarian perspective on investing and the economy, visit Investment Contrarians at http://www.investmentcontrarians.com.
Investment Contrarians is a daily financial e-letter dedicated to helping investors make money by going against the "herd mentality."
The editors of Investment Contrarians believe the stock market and the economy have been propped up since 2009 by artificially low interest rates, never-ending government borrowing and an unprecedented expansion of our money supply. The "official" unemployment numbers do not reflect people who have given up looking for work and are thus skewed. They believe the "official" inflation numbers are also not reflective of today's reality of rising prices.
After a 25- to 30-year down cycle in interest rates, the Investment Contrarians editors expect rapid inflation caused by huge government debt and money printing will eventually start us on a new cycle of rising interest rates.
Investment Contrarians provides unbiased research. They are independent analysts who love to research and comment on the economy and investing. The e-newsletter's parent company, Lombardi Publishing Corporation, has been in business since 1986. Combined, their economists and analysts have over 100 years of investment experience.
Find out where Investment Contrarians editors see the risks and opportunities for investors in 2012 at http://www.investmentcontrarians.com.
George Leong, B. Comm., one of the lead editorial contributors at Investment Contrarians, has just released, "A Problem 23 Times Bigger Than Greece," a breakthrough video where George details the risk of an economy set to implode that is 23 times bigger than Greece's economy! To see the video, visit http://www.investmentcontrarians.com/press.