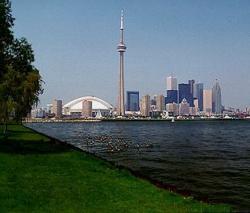 ...many of the new built units will remain unsold and unoccupied. This situation will be a huge blow on Toronto's economy
Toronto, Ontario (PRWEB) August 11, 2012
According to the Royal LePage's survey and Toronto Real Estate Board's stats, Canada's housing market is cooling down due to stricter rules introduced last month. According to a recent statistic published in The Globe and Mail, the number of Toronto's build permits is increasing despite a lower number of sales this month. Marcus Arkan, Canada mortgage expert and CEO of Syndicate Mortgages brokerage, warns that this may indicate a severe supply-demand crisis ahead.
According to a report published in the Globe and Mail, home sales in Toronto have taken a deep dive of 1.5% in the month of July. The same report indicates that the number of building permits increased to 21% during June and July. According to Markus Arkan, contractors and investors might be overlooking the sales slump due to steep prices. He said, "The prices are still high although the rate of price-increase has noticeably decreased after the new law. Yet, with new homes going out of reach for so many people now, many of the new built units will remain unsold and unoccupied. This situation will be a huge blow on Toronto's economy."
Mr. Arkan's predictions are strongly backed by data and stats released by a finance firm Urbanation. Urbanation's recent survey reveals that the number of unsold units in Toronto was record high during the second quarter i.e. after the news of stricter mortgage rule was out in the tabloids. While the rise in construction permits was seen for almost all sorts of homes including single homes, a rise in condo units was most noticeable.
Currently, the number of new condo buildings under construction is at a record high. However, the sales trend revealed by the data from TREB indicates buyers' inclination toward single homes instead of condos. Similar facts were also included in a recent report by CMHC, which reveals that more than enough condo units are being built in the area. According to Mr. Arkan, this may be due to mismatch of demand of buyers and what the contractors are offering.
Contrary to the situation in Toronto, Statistics Canada states that the number and value of building permits in other parts of Canada fell 2.5% since the new policy has arrived. This includes residential and non-residential sectors in major markets including Alberta and British Columbia.
According to Mr. Arkan, this may not turn out to be a very healthy situation for Toronto's market. "Mr. Flaherty might be very happy to see the sales going down and market finally cooling in GTA. Yet, they must understand that if the investors and contractors won't keep the demand in mind, the market will soon enter a situation worse than the bubble," cautioned Mr. Arkan
About Syndicate Mortgages Inc.
Syndicate Mortgages Inc. is one of the leading Canadian mortgage brokerage firms. Founded in 2008 in Ontario, the company specializes in residential, commercial and construction financing across Canada. With years of experience and expertise in the mortgage industry, and access to an array of lending institutions across Canada, Syndicate is known for finding the best mortgage rates for their customers. Syndicate has branch locations across Canada.