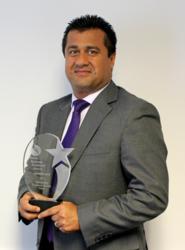 XLN Business Services have taken a refreshing new departure in customer service
London, UK (PRWEB UK) 9 August 2012
XLN Business Services, the London-based provider of services to small businesses, has won a Global Business Excellence Award for Outstanding Customer Service Team.
The award comes after a fantastic year for XLN. The company re-branded from XLN Telecom, the company name since 2002 and focused every business area on delivering outstanding customer service. XLN has also continued its drive into new business areas including low cost energy, mobile telecoms, card processing and voice over IP phone systems, all the while keeping customer service up to a high standard.
What impressed the GBA judges most about XLN Business Services was its approach to customer service using an Account Management System. Andrew Areoff, Chairman of the judges, said: "With a highly impressive record in attracting and retaining customers, XLN Business Services have taken a refreshing new departure in customer service by introducing an account management system so there is an account manager who will handle all aspects of service to a particular customer. This would not be possible without extensive staff training and is a move that is to be welcomed for listening to customers and responding to their needs. Many congratulations to XLN for a huge team effort!"
Over a difficult year for small businesses, XLN's Customer Service department has worked hard to make sure the 130,000 small business owners they supply have an engaging customer service experience.
For more details and interviews please contact:
Barney Jones on 020 7793 2778
-------
About XLN Group
XLN Business Services is the small business specialist and one of the fastest growing companies in the UK. XLN supplies phone lines, calls, broadband, card processing and energy to 130,000 small businesses. Businesses such as hairdressers, newsagents and restaurants across the UK rely on XLN to save them money and keep their key services running.
XLN was founded by Christian Nellemann in 2002 as XLN Telecom and is located in London, United Kingdom. In 2012 XLN was listed as #24 in the Sunday Times Buyout Track 100 and #49 in the Sunday Times Profit Track which lists the private companies with the fastest growing profits. In 2011 XLN won a British Venture Capital Association (BVCA) award for 'Best Private Equity Backed Management Team'.
XLN's founder and CEO was first recognised as Ernst & Young's Entrepreneur of the Year in 2006 for Technology and Communication, winning again in 2010. XLN has also been a National Business Awards Finalist for 5 years: 2004, 2005, 2006, 2009 and 2010.