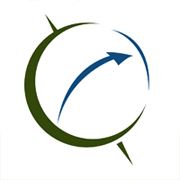 We're big enough to make anything happen for you, yet we're small enough that we, the owners, will know everything about your trip before it even begins.
(PRWEB) August 13, 2012
Established in 2003 by current Directors Sam Porter and Matthew Lines, Seasonz Travel has gone on to become recognised as the leading luxury travel agency and destination management companies (DMC), in New Zealand. Seasonz has been voted in the top 5 DMC's worldwide by the Virtuoso travel network.
Seasonz Travel offer ultimate luxury tailor-made holidays and have access to a range of luxury accommodation, including lodges, private villas, luxury B&B's, private islands and 5 star hotels in New Zealand.Their dedicated team of Account Managers have an unparalleled knowledge of New Zealand and will create personalised itineraries and programmes based on a detailed understanding of clients' requirements.
The opening of the new UK and European office is a great milestone for the company and will help to increase the companies brand awareness across Europe. Victoria Brue-Miller, the appointed Sales Manager for UK and Europe is the ideal person to represent the business with her extensive knowledge on New Zealand and experience within the travel industry.
Recently Victoria completed working full time for Seasonz on the Rugby World Cup. Prior to this she worked with Nelson Tasman Tourism, in high profile events in the UK, at 5 star hotels around the world and most notably co-managed The Lodge at Paratiho Farms; one of the world's most exclusive lodges at the time. There, Victoria was solely responsible for the Sales and Marketing successfully growing the business and brand, through direct sales with the travel trade & media and gained the lodge respect and recognition throughout the world as a result.
Seasonz Director Matthew Lines: "We are delighted to have Victoria on board, she is a world class operator with fabulous contacts. This is a strategic appointment designed to increase the size of the European slice on the pie graph."
To browse the full range of luxury accommodation and experiences that Seasonz Travel offer, visit http://www.seasonz.co.nz or call their team on +64 9 360 8461 to start planning your trip.