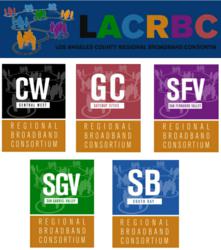 Los Angeles is really thrilled that the State of California took the lead to create the California Advanced Services Fund through the California Public Utilities Commission, which was a groundbreaking unheralded achievement
Los Angeles, CA (PRWEB) August 09, 2012
L.A. County residents will gain new broadband access and free Internet use thanks to the Los Angeles County Regional Broadband Consortia (LACRBC), a $2.3 million project aimed at closing the digital divide in Los Angeles County. The consortia is funded through the California Advanced Services Fund, established by the California Public Utilities Commission and extended by SB1040– a bill authored by State Senator Alex Padilla.
The Youth Policy Institute (YPI), a nonprofit organization and the lead agency for LACRBC, will present on the state of the project, and will announce next steps at a press conference on Friday, August 10, 2012 from 10 a.m. – 11 a.m. at the Pacoima Charter School Library (11016 Norris Avenue, Pacoima, CA 91331). Confirmed guests include Senator Alex Padilla, a member of the California Broadband Council. The event will also include the grand opening of a public computer center at Pacoima Charter School opened by YPI through a $5.6 million Broadband Technology Opportunities Program grant from the U.S. Department of Commerce (American Recovery and Reinvestment Act).
LACRBC works to close the digital divide by accelerating broadband deployment, access, and adoption, which promotes economic growth, job creation, and substantial social benefits. In Pacoima, the LACRBC will: provide digital literacy training; identify and promote low-cost broadband service providers; provide access for individuals with disabilities; provide technical support to access broadband services; and educate the public about broadband services and applications that can improve the standard of living. The San Fernando Valley is 1 of 5 sub-regions in Los Angeles County through LACRBC working to close the digital divide.
"Los Angeles is really thrilled that the State of California took the lead to create the California Advanced Services Fund through the California Public Utilities Commission, which was a groundbreaking unheralded achievement," said Dixon Slingerland, Executive Director of the Youth Policy Institute. "This has resulted in $2.3 million for the Los Angeles County Regional Broadband Consortia, which will benefit all of Los Angeles County, and
truly be another step in bridging the digital divide for our most deserving families. YPI is excited to be the lead agency for the LACRBC and work closely with the California Public Utilities Commission and our partner agencies."
Although still in its initial stages, the new network is expected to be up-and-running by the end of this year. This project is different from other WiFi networks currently operating in many major cities around the country in that this concept involves accessing existing broadband connections to create a WiFi "Neighborhood Cloud" – every access point recognizing the other and allowing users to log in once to access the entire network.
The overall goal of the Neighborhood Cloud is to enhance existing and traditional commercial areas by providing free Internet access to patrons, customers and local residents. As a result, supporters of the new WiFi networks say that businesses should see increased traffic, resulting in increased sales. Businesses who opt to participate in the operation and expansion of the network will see their advertising projected throughout the entire local network.
For more information about the new WiFi network in Pacoima, or to interview a YPI spokesperson, please contact Evelyn Aleman by calling 818.943.2481 or via e-mail at evelyn (at) mipr (dot) net. Visit YPI on the web at http://www.ypiusa.org.
# # #
About YPI
The Youth Policy Institute (YPI) is a non-profit organization developed from the Robert F. Kennedy Memorial Fund in 1983 to provide education, training and technology services that lift families out of poverty. Since 2001, YPI has served families in the City of Los Angeles through 125 program sites that offer place-based education and training services via afterschool programs, charter and pilot schools, job training, summer jobs for youth, physical education, adult education, computer literacy, case management, parenting, tutoring, and college preparation. Each year, YPI programs serve more than 50,000 youth and adults in Los Angeles. For more information, please visit http://www.ypiusa.org.