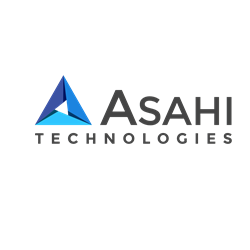 At Asahi Technologies, we heavily emphasize on bringing both design and architecture principles to web design and development
(PRWEB) August 10, 2012
Websites are increasingly built for better search engine visibility that has spurred the need for SEO (search engine optimized) friendly web design and development solutions. Established web development companies can help in creating or upgrading a website with custom requirements. However many small businesses are hesitant because of the high development costs involved in web design and development. To help small businesses access affordable web solutions, Asahi Technologies a New York based Custom Software firm has announced SEO friendly web design and development solutions for small businesses.
Experts in SEO and Web Design agree that poor web design of the site has always a deterrent for online success, and it is vital to implement some SEO techniques in the development of a website's design. The SEO web design and development processes at Asahi Technologies initialize from creating Website architecture, Wireframe building, design aesthetics and finally framework programming. This technique saves both designers and developers valuable time by creating a roadmap for the entire website.
"At Asahi Technologies, we heavily emphasize on bringing both design and architecture principles to web design and development" said Vinod Subbaiah, CEO of Asahi Technologies. "The whole planning process consists of converting our client's ideas and objectives into a successful website within timeline and also ensuring that we remain strictly under budget"
To further help clients know more about Web Design solutions, Asahi Technologies provides a free consultation service for firms to have a better idea on their online options.
About Asahi Technologies
Asahi Technologies is a New York based web design and development firm that provides software consulting and Web solutions to small and medium level businesses all across North America. Asahi Technologies specializes in responsive design, cloud computing, online marketing, mobile application development and open source technologies. Under the leadership of Mr. Vinod Subbaiah, who himself started his career as a software programmer, Asahi Technologies' team comprises of experienced software professionals having extensive knowledge of technology with B2C and B2B operations. The firm's headquarters is located in New York City, NY.