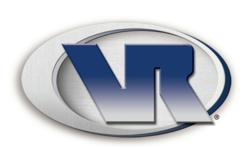 The Market is Looking Up!
Pewaukee, WI (PRWEB) August 14, 2012
Michael Szmanda from Lakes Business Group, Inc has experienced the Second Quarter 2012 to be exceptionally busy for business valuations with regard to buying and selling businesses. There are a myriad of reasons business owners request a business valuation, however the three most common reasons for a business valuation are as follows:
1- Curiosity. Small to mid-sized business owners invest an incredible amount of time and money into their venture and occasionally, look to measure their success based on the value of their business. In some cases, business owners request a valuation every 1-2 years to ensure the value of their asset (business) is consistently heading in the right direction. With success comes the temptation to "rest on your laurels". This type of business owner will often times use a valuation to help set goals for the future.
2- Retirement Funds Rollover Purposes. In an economy riddled with downsizing and layoffs, many entrepreneurial Americans are turning adversity in to advantage. Rather than living off of a severance package/retirement accounts or unemployment while tirelessly looking for a job, they have decided to take matters in to their own hands. There are several companies that facilitate the rollover of retirement funds (without taxes or penalties) to buy a business and a valuation is a necessary component of this process. This is the "seize the day" crowd that I absolutely love working with. I can assure you, the entrepreneurial spirit is alive and well in America.
3-Preparation (for) the sale of their business. Intelligent business owners realize that you cannot be all things to all people. They understand that though they are an expert in their industry and very skilled at running a business, the valuation and sale of their business are far too important to not seek the council of a professional. In some cases, businesses are not properly prepared to be sold at the time the seller would like to exit. In other cases, the timing may be so crucial, that a small window of opportunity may mean the difference between receiving a decent sale price and leveraging the value beyond the seller's expectations. Ultimately, those who prepare, win.
As business sales increase in second quarter 2012, so are business valuations due to curiousity, retirement, and the plans for future business sales. THE MARKET IS LOOKING UP.
Michael Szmanda , an Intermediary with VR Lakes Business Group, Inc has had extensive experience in business valuations as well as business sales in the Service, Manufacturing, and Retail industry sectors. Contact Michael with questions at 262.347.2083 or michael(at)vrbizlakes(dot)com.