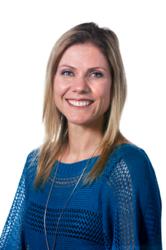 The issue is not whether you attend my Ultimate Web Blueprint workshop or not, it's about whether you want to make a change so you can develop a successful business that provides you with the ultimate family friendly lifestyle.
Sydney, Australia (PRWEB) August 15, 2012
Fiona Lewis has been promoting the Ultimate Web Blueprint Workshop all across Australia – a one day workshop where she presents mums of all ages and from all social backgrounds different strategies on how to achieve professional success online.
Mums face tough challenges in life. From the moment women become pregnant they are more or less discriminated in their work place and as soon as they enter maternity leaves they find out that their job posting has been filled by someone else. This is the reason why so many women chose to postpone their career as mums for as much as possible and they want establish themselves as successful entrepreneurs.
Ms. Lewis continues the one-day workshops and on the 1st of September 2012 the Ultimate Web Blueprint Workshop will reach Melbourne, Victoria.
A mother of three herself, she is well aware of all the challenges mums are faced with once they give birth. "There were days when I felt so overwhelmed with everything I had to think about and achieve each day," explains Ms Lewis. "I knew there had to be a way to improve the situation, so set about to find ways to make it all work."
By attending to The Ultimate Web Blueprint in Melbourne mums will learn different methods on how to start their own businesses on the internet. Fiona Lewis is of the opinion that having an online business is the best way to maintain a balance between family life and professional advancement. "Running a home business, particularly an online business, can be very rewarding for women who want to achieve a work-family balance that is both flexible and profitable" said Ms Lewis.
On Sunday, the 1st of September, the Ultimate Web Blueprint will arrive in Melbourne. There, Fiona Lewis will welcome mums to a whole day of sharing methods, techniques and ways to start and grow a business on the internet.
They will be shown the step-by-step phases they will need to follow in order to create a leveraged, profit-making business. What is more, Fiona Lewis announces free gifts for attendees in the form of a recording of the UWB and a summary of the five best selling business and marketing books.
Therefore, Fiona Lewis continues her quest to help Australian mums overcome their fear of being fired by encouraging them to become their own bosses.
About Fiona Lewis
She is a best-selling author and award winning entrepreneur who triumphantly demonstrated the power of internet resources. Being a former teacher, she faced the great challenge of having to ensure an income while staying at home, thing which ambitioned her to completely change her lifestyle to the better.
Three years later, she is now teaching other mums on how to start their own businesses online through the Ultimate Web Blueprint Workshop.
About the Ultimate Web Blueprint Workshop
It is a one day workshop to which women can enroll online, and where they will be taught everything they need to know in order to start a new career and earn money from home.
The Ultimate Web Blueprint Workshop is leading-edge training which teaches mums to become successful entrepreneurs: market analysis, customer demands, passive ways to earn an income, advertising methods on the internet and many more.
In Fiona Lewis's words, mums will receive a "brain-dump of all the key elements" required to better their affairs.
Seating is strictly limited, so be sure to book a place for the 1st of September 2012 workshop in Melbourne by accessing The Ultimate Web Blueprint Workshop.