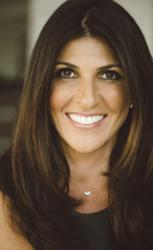 Warren, MI (PRWEB) August 09, 2012
Yolles Joins Campbell Ewald as Chief Marketing Officer
Warren, Michigan (August 9, 2012) –– Marketing communications firm Campbell Ewald has announced that Barbara Yolles will join the agency as Chief Marketing Officer. The announcement was made today by Bill Ludwig, chairman and CEO of Campbell Ewald.
"I am pleased to add Barbara to this new role and the Campbell Ewald team," Ludwig said. "Her experience in developing game-changing solutions to build and grow agency business, along with her innovative tactics and industry relationships, will bring a fresh and complementary perspective to our efforts to further grow the Campbell Ewald brand."
In this position, Yolles will be responsible for developing market and business development plans and implementing winning strategies to drive growth for the agency. She will also oversee the marketing and communications efforts.
"I'm thrilled to be joining such an amazing agency to help accelerate their vision of success through new and organic growth," Yolles said. "I've been most impressed by the people, passion and drive to fearlessly innovate."
Yolles joins Campbell Ewald most recently from McCann Erickson where she was Chief Growth Officer of North America. There she led the business development efforts of nine McCann offices and was instrumental in repositioning the agency among key growth prospects. Prior to McCann, Barbara was EVP, Group Managing Director at Kirshenbaum Bond Senecal & Partners leading integrated marketing initiatives for agency clients including Vanguard and TJX Corporation. Previously, she held positions with Doner, McDonald's Corporation, Hair Cuttery, and Ally & Gargano.
She attended the University of Michigan and received her Bachelor of Arts degree from the University of Maryland. Yolles currently resides in Birmingham, Michigan.
About Campbell Ewald
Campbell Ewald is a collaborative marketing communications company that provides clients game-changing solutions. As one of the nation's largest communications brands, Campbell Ewald is made up of a collective of thought leaders with innovative capabilities both traditional and specialized, including advertising; insights and solutions planning; integrated content strategy and development; social, relationship, retail and experiential marketing; interactive/digital; and strategic media planning and buying.
Campbell Ewald has offices in Detroit, Los Angeles, San Antonio, Miami and Washington, D.C. A part of The Interpublic Group of Companies, CE partners with a score of national and regional brands, including Alltel Wireless, Carrier, Chicken of the Sea, Consumers Energy, General Motors, Ghirardelli, Kaiser Permanente, Los Angeles Tourism & Convention Board, Olympic Paints and Stains, OnStar, USAA, the United States Navy and the United States Postal Service. Please visit us on http://www.c-e.com, Facebook and Twitter.
For more information contact:
Pat Baskin
Campbell Ewald
Pat.Baskin(at)c-e(dot)com
586.558.7200
###