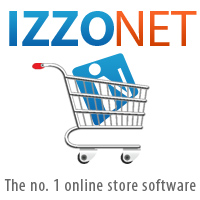 Sarasota, FL (PRWEB) August 13, 2012
Izzonet clients are capable of generating three times bigger sales than website store owners that are using alternative ecommerce platforms. The information was revealed through a specialized study carried out to compare the efficiency of different ecommerce solutions.
The impressive difference resulted from the usage of Izzonet's website marketing features. The ecommerce platform has set a goal of providing customers with an all-encompassing experience. Proper website marketing is a must for success in today's web-driven world. Izzonet's customers get both the basics and the more advanced tools needed for the execution of a successful online marketing campaign.
Additionally, Izzonet's personal ecommerce expert is available for a talk with each client. Getting additional know-how and useful tips can be exceptionally useful both for beginners in the ecommerce realm and for web store owners that have more experience but are looking for new customer attraction techniques.
All of the Izzonet ecommerce plans allow for promotion through the use of multiple innovative online marketing tools.
Social media marketing is a huge factor in the world of online stores. According to recent statistics, 85 percent of customers expect a successful company to be active on social networks like Facebook, Twitter, Pinterest and YouTube. More than 80 percent of consumers go through social media information and recommendations by people in their network before making a decision about buying a product or a service.
Izzonet gives its clients access to a wide range of social media marketing tools, as well as to other features that makes online promotion both easy and efficient.
Some of the most crucial social media marketing characteristics available on Izzonet include product sharing on social networks and the ability to create a Facebook store.
Alternative internet marketing features allow Izzonet's clients to generate more traffic and to ultimately increase the popularity of their websites. Coupon distribution, SMS marketing, eBay store integration, newsletter creation, YouTube movie creation, PPC management, live chat with customers and multi-language stores are all essential for the creation of a more user-friendly and attractive online store.
No other ecommerce platform offers such comprehensive marketing solutions, a statement that is supported by the figures concerning the sales generated by Izzonet's clients.
Izzonet is also working constantly on improving its service and staying contemporary. The web realm changes all the time and a static product will be incapable of satisfying the needs of individuals intending to launch or improve a web business.
Commitment to guarantee the success of clients drives every decision behind Izzonet's development. The comprehensive solution and the availability of expert advice prove to be sufficient in making Izzonet's customers stand out and achieve their online business goals.