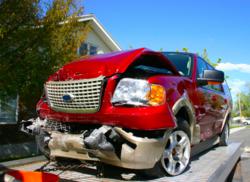 East Providence, RI (PRWEB) August 11, 2012
The East Providence law offices of d'Oliveira & Associates, RI auto accident attorneys, announced recently that they had opened a new section of their web site. The new section contains details of several of the most common injuries that individuals may develop as a result of a wide variety of different accidents, including automobile accidents.
Attorney Paul d'Oliveira states that "It is important that people have a web site they can go to for free information about the common types of injuries that can occur from auto accidents. We are committed to continuously add new and relevant information to our web site to keep people informed as we feel that it is in the best interest of a client or any person involved in a car accident to know as much as they can about the types of injuries they sustain from a car accident."
The section of the d'Oliveira & Associates web site is online now. The pages include one on contusions, abrasions, and lacerations that details some basic causes of and first aid for bruising caused by auto accidents. Other pages include brain injuries and neck and spine injuries that can lead to permanent brain damage or loss of the use of parts of the body. Another part of the new injuries site details leg and other bone fractures, which can take an extended period to heal and result in an individual being unable to attend work for an extended period of time. All of these injuries can be potentially life-changing for individuals involved in auto accidents.
About d'Oliveira & Associates Auto Accident Attorneys: d'Oliveira & Associates is a Rhode Island and Massachusetts law firm that focuses on personal injury cases, including auto accidents, slip and falls, dog bites as well as social security disability cases. The firm also works with some of the leading attorneys in the United States for dangerous drug, defective medical product and medical malpractice cases.
For a free legal consultation, call 1-800-992-6878 or visit their website at RI auto accident attorneys