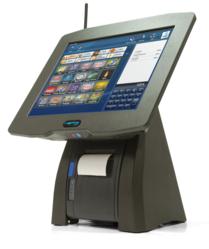 Setup is simple and can be done in just 15 minutes.
Irvine, CA (PRWEB) August 09, 2012
Group ISO is now offering the HIOPOS Plus point of sales system solution to any business looking for a point of sale (POS) terminal that truly does it all. With a large 15 inch touch screen and easy to use graphical interface, this intuitive POS makes completing a transaction quick and seamless.
Setup is simple and can be done in just 15 minutes. There are already many business types preprogrammed into the operating system, including: bakery, bar and pub, beauty salon, Chinese restaurant, clothing shop, coffee, bagel and donut shop, fast food restaurant, gift shop or mall kiosk, ice cream shop, smoothie shop, Italian restaurant, Latin American restaurant, liquor store, Mexican restaurant, pizzeria, seafood restaurant, grocery store and sushi restaurant for example.
With the HIOPOS Plus, you can customize your items and pricing, print receipts with its built-in receipt printer, add tax, tip, view inventory, sales statistics, add multiple users, and more. The integrated WIFI is a bonus feature allowing you wireless freedom! There are even optional add-on accessories such as cash drawers, barcode scanners, digital scales, biometric digital finger print, network kitchen printers; contact Group ISO to learn more.
Whatever your business type, Group ISO can help you increase efficiency, sales and guest satisfaction with the HIOPOS Plus point of sales system. Contact Group ISO at 1-800-722-GISO to learn more.
Group ISO is a national merchant service provider offering credit card processing, check processing, credit card equipment and other essential business solutions for organizations and business of all types.