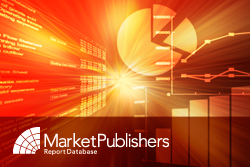 London, UK (PRWEB) August 09, 2012
In an age of digital, multi-channel marketing, sampling has remained largely within the domain of sales reps, in spite of evidence that an optimized, centralized multi-channel sampling operation can enhance reach and significantly reduce costs.
The new research report "Sampling: A Key Business Driver in a Multi-channel Environment" worked out by FirstWord has been recently published by Market Publishers Ltd.
Report Details:
Title: Sampling: A Key Business Driver in a Multi-channel Environment
Published: July, 2012
Pages: 53
Price: US$ 395.00
http://marketpublishers.com/report/medicine_pharmaceuticals_biotechnology/healthcare_equipment_services/sampling_a_key_business_driver_in_a_multi_channel_environment.html
The research report provides in-depth analysis of the major trends in sampling, and a wealth of insights from companies who are pioneering a more intelligent, centralized, and efficient approach to sampling.
Key Report Features:

overview of the major trends affecting sampling strategies, including the rise in multi-channel operations and increasing acceptance of trial vouchers over physical samples;
breakdown of sample acceptance by therapeutic area;
sample optimisation strategies;
advice to companies debating whether to "build or buy" multi-channel operations;
case study on integrating the sales force into multi-channel sampling;
challenges of the Prescription Drug Marketing Act (PDMA) requirements in a multi-channel environment;
effect of the Sunshine provisions in the Patient Protection and Affordable Care Act (PPACA) on physician acceptance of samples;
examination of the rising importance of vouchers and co-pay coupons.
Report Contents:
Executive Summary
The Power of Sampling
Sample studies
The Sampling Landscape
Changing sales model
Reasons for sampling
Changing regulations
Enhanced reporting under ACA
Samples in traditional detailing
Doctors who say no
Centralised solutions at medical centres
Breakdown by therapeutic area
Breakdown by practice size
Multi-Channel Sampling
Sampling add-ons
Better control of sample distribution
A gradual transition
Integration with the sales force
Case study
Big pharma sets the pace
Towards pure multi-channel operations
Push and pull dynamics
Setting the rules
Build or buy?
Who owns sampling?
Vouchers and Coupons
Interaction with pharmacists
More trackable
Discount wars
Sample Optimisation
An inexact science
Any model is better than none
Prescribing potential
New prescription behaviour or promotion response
Multi-channel optimisation
Coordinating the orders
The right samples to the right customers
Maintaining sampling compliance
The Future of Sampling
Acknowledgements
More new market research reports by the publisher can be found at FirstWord page.