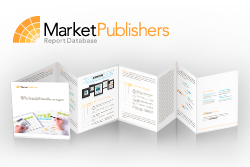 London, UK (PRWEB) August 09, 2012
Renewable energy is an essential part of Europe's low emissions energy mix. It is important to the region's energy security and plays a strong role in reducing greenhouse gas emissions. European governments' support for renewable energy assists industry development, reduces barriers to the national electricity market, and provides community access to renewable energy.
New market study "Analyzing the European Renewable Energy Industry" elaborated by Aruvian's R'search has been recently published by Market Publishers Ltd.
Report Details:
Title: Analyzing the European Renewable Energy Industry
Published: August, 2012
Pages: 265
Price: US$ 500.00
http://marketpublishers.com/report/industry/energy/analyzing_european_renewable_energy_industry.html
Starting off with an overview of the renewable energy industry from a global perspective, the study moves on to the analysis of the sector in Europe, including data on the following:

comprehensive industry definitions, including definitions of biomass & waste, hydropower, geothermal energy, and other segments of the renewable energy industry;
analysis of the regulatory framework in place as related to renewable energy development in Europe;
theoretical and statistical analysis of the EU market for renewable energy by type, by country and by final energy consumption;
analysis of the various renewable energy sources by country and by type of energy source;
look at the challenges facing the development of renewable energy sources in Europe;
PEST framework analysis of the European renewable energy industry;
country-wise analysis of renewable energy markets in Europe – coverage of 27 countries across Europe with a look at the renewable energy market in each country;
elaborate profiles of top industry players.
Report Contents:
Executive Summary
Section 1: Analyzing the Global Energy Industry
A. A Look at the Global Energy Industry
A.1 Industry Profile
A.2 Global Energy Consumption
A.3 Global Petroleum Markets
A.4 Global Natural Gas Markets
A.5 Global Electricity Markets
A.6 Global Coal Market
A.7 Trends in Energy Demand & Supply
A.8 Industry Outlook
B. Revenue Returns on Global Energy Markets
B.1 Oil Demand – Fuelling Growth Worldwide
B.2 China's Coal Demand – Major Influence in World Markets
B.3 Developing World Electricity Consumption - Adding Up in the Global Pie
B.4 Renewable Energy
B.5 Hydroelectricity
B.6 Wind Energy
Section 2: Brief Profile of the Global Renewable Industry
A. A Look at the Global Renewable Energy Industry
A.1 Introduction & Market Profile
A.2 Global Market Capacity
A.3 Export Potential of Renewable Energy
A.4 Wind Energy Market Analysis
A.5 Solar PV Market Analysis
A.6 Global Solar Water Heaters Market Analysis
A.7 Small & Large-Scale Hydroelectricity
A.8 Need for Stability in GHG Emissions
A.9 Common Barriers to Renewable Energy
B. Analyzing the Global Policies Promoting Development of Renewable Energy
B.1 US Public Utility Regulatory Policies Act (PURPA) of 1978
B.2 Electricity Feed-In Laws
B.3 Competitively Bid Renewable Resource Obligations
B.4 Renewable Energy Portfolio Standards (RPS)
B.5 Renewable Energy Certificates
B.6 Cost Reduction Policies
B.7 Public Benefit Funds
B.8 Market Infrastructure Policies
B.9 Net Metering
B.10 Transport Biofuels Policies
B.11 Emissions Trading Policies
B.12 Renewable Energy Targets
C. Global Renewable Energy Industry Case Studies
C.1 Renewable Energy in China
C.1.1 Wind Energy in China
C.1.2 Solar PV in China
C.1.3 Solar Water Heating
C.2 Renewable Energy in India
C.2.1 Wind Energy in India
C.2.2 Solar PV in India
C.2.3 Solar Water Heating
C.3 Renewable Energy in the Philippines
C.3.1 Wind Energy in the Philippines
C.3.2 Small Hydropower in the Philippines
C.4 Renewable Energy in Malaysia
C.4.1 Solar PV in Malaysia
C.4.2 Solar Water Heating
C.5 Renewable Energy in Thailand
C.5.1 Solar PV in Thailand
C.5.2 Small Hydropower in Thailand
C.5.3 Wind Energy in Thailand
Section 3: Analyzing the Renewable Energy Industry in Europe
A. Industry Definitions
A.1 Definition of the Renewable Energy Industry
A.2 Defining Biomass & Wastes
A.3 Defining Geothermal Energy
A.4 Defining Hydropower
A.5 Defining Solar Energy
A.6 Defining Photovoltaic Solar Energy
A.7 Defining Wave Power
A.8 Defining Wind Energy
B. Analyzing the Regulatory Framework in Europe for Renewable Energy
C. Analyzing the EU Market for Renewable Energy
C.1 Renewable Energy Sources by Type
C.2 Renewable Energy Sources by Country
C.3 Share of Renewable Energy in Final Energy Consumption
D. Analyzing Renewable Energy Sources – Country-Wise & by Type
D.1 Looking at Biomass & Wastes
...
More new market studies by the publisher can be found at Aruvian's R'search page.