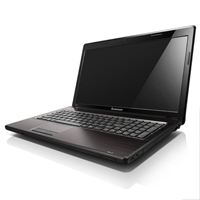 Atlanta, Georgia (PRWEB) August 13, 2012
Whether your child is set to go back to high-school or college, a computer is going to be at the top of the school supplies list. Laptops are generally going to be your best choice since they offer portability. This way your child can bring it with him to class for note taking, complete assignments at a coffee shop, and have his/her school work available on the go. 10rate based their choices on the Best Laptops for Students according to the following criteria:
1. Size of the laptop/How portable it is
2. Brand of the laptop
3. Quality of the company for each laptop
4. Specs of the laptop
5. A fast processor
6. Good amount of RAM
7. Connectivity (USB ports, audio in's, HDMI, etc)
8. Price to performance ratio
According to the editors, two of the best value student laptops out there are the Lenovo G570 43347PU and the HP Pavilion g6-1b70us. When talking about Lenovo's G570 they mentioned that, "The G570 might not look like much, but it's more than enough. With an i3 2nd gen sandy bridge processor, 4GB DDR 3 memory, 500GB hard drive @ 5400RPM – and HD Graphics 3000, you will have more than enough for basic word processing, excel, online homework, and even some older games."
HP's Pavilion entry landed a close second. Editors said, "HP makes great laptops for students and offers competitive prices. The g6 has all the latest features at the best price! A core i3-370M 2nd generation processor, 4GB DDR3 RAM, 500GB Sata Hard Drive, and Intel HD graphics. The screen is a perfect 15.6″ inches, big enough to see what your doing, small enough to carry around. "
10rate.com conducts reviews in various product and services categories and publishes "Expert Top 10 Lists for Everything in your life." The company's web site strives to "Make it Easy" to select from the hundreds of choices there are in the product and service market place. All products and services are thoroughly researched by the companies expert editors prior to receiving a rating on a 1-10 scale. In addition to product reviews the companies editors write guidelines, buying guides and articles on various topics surrounding each product or service category covered to help educate the consumer.