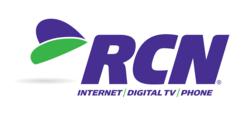 Customers who use RCN as their Digital Cable TV provider also gain unlimited access to mainstream On Demand Movies and popular HD On Demand programming.
Chicago, IL (PRWEB) August 10, 2012
Welcome to the new RCN
If you find yourself asking, "where can I get the most comprehensive services for Cable in my area?" look no further than RCN Chicago. With a keen focus and commitment to enhancing customer satisfaction, RCN has become Chicago's premiere digital cable TV provider with the most reliable high-speed Internet and digital cable TV, and home phone services in town. The recently expanded channel line-up is consistent with this dedication. Customers can now select from 478 total channels, 125 of which are in high definition across a number of verticals, from local to international, and sports to arts & entertainment, ensuring a comprehensive array of programming options to impress even the most devout of TV watchers.
As Chicago's preferred supplier of all things digital, RCN serves the role as a digital cable TV provider for the latest and most popular movies and television programming, as evidenced by an advanced fiber-optic network, delivering a strong High-Speed Internet and Digital Cable TV service signal for optimal clarity and connectivity. Combined with an ever growing selection of HD channels, RCN is confident consumers will enjoy a wide variety of television programming with premium picture presentation and sound. For added convenience, all RCN digital cable TV channels and program schedules are presented in an easy-to-use on-screen interactive program guide.
A few of the latest additions to RCN's Digital Cable TV service channel line-up include:

Check out Chicago's only multicultural television station on channel 41 – KCB
Explore Chicago's Public Broadcasting Services (PBS) on channel 37 – WTTW Prime
Discover lifestyle and "How-to" tips through Chicago's PBS on channel 38 – WTTW Create
Watch Chicago's PBS in Spanish on channel 39 – WTTW V-me
Follow 24-hour local news, weather, sports information and Chicago politics on channel 616 – CLTV in HD
Get the very best in breaking news, original journalism, lifestyle features, commentary and updates on channel 652 – MSNBC in HD
Test your game show skills with original and classic game programming and competitive entertainment on channel 673 – GSN in HD
Enjoy a vibrant mix of music, lifestyle and action sports programming on channel 674 – MTV2 in HD
Customers who use RCN as their digital cable TV provider also gain unlimited access to mainstream On Demand movies and popular HD On Demand programming. With RCN digital cable service, a few clicks of the remote result in access to the latest matches, concerts, adult programming and more through Pay-Per-View services.
Ever embracing the role of a forward thinking digital cable TV provider, RCN gives subscribers access to TiVo® Premiere, the most advanced DVR available in the market today. TiVo Premiere allows customers to get the most out of every cable viewing experience, with recording capacity of up to 45 hours of HD and 400 hours of SD programming. Multiple shows can be recorded while viewers are entertained by programs they have previously recorded. TiVo Premiere also allows remote access to recording capabilities from mobile phones.
For those who need even more robust features, TiVo Whole Home Bundle gives users the ability to record up to four programs at once while watching a fifth program in another room (TiVo Premiere Q + TiVo Preview HD). With the recent additions to programming options, those who use the TiVo Whole Home Bundle can record up to 75 hours of HD and 650 hours of SD programming while accessing RCN On Demand, YouTube™, Pandora®, and more, resulting in a truly integrated media experience.
TV lovers who are still asking "Where can I find the best services for cable in my area?" are encouraged to visit http://rcn.com/chicago/digital-cable-tv to view more information. Those interested in learning about special pricing for High-Speed Internet, Digital Cable TV services, and Home Phone plans can call RCN Chicago at 1.800.RING.RCN to speak with a representative.
About RCN
RCN Telecom Services, LLC (http://www.rcn.com) is a privately-held competitive broadband services provider delivering all-digital and high-definition video, high-speed Internet and premium phone services to residential and small-medium business customers. RCN's primary service areas include Washington, D.C., Philadelphia, Lehigh Valley (PA), New York City, Boston and Chicago.