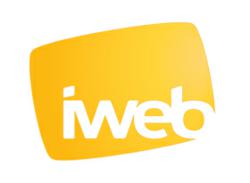 Montreal, Quebec (PRWEB) August 10, 2012
iWeb, global provider of Internet hosting services and IT Infrastructure, announces the introduction of Intel Xeon E3 and E5 processors to its Classic servers lineup. This new lineup now uses the latest generation of Xeon processors and offers even more power and reliability than before.
Besides improved performance through new technologies, iWeb's Xeon E3 and E5 offers come with a minimum of 8 GB of RAM and 30 TB of traffic from only $ 149 per month.
For more information on the latest iWeb dedicated servers offers, visit the website at http://iweb.com/classic-server-hosting/overview
About iWeb.com
iWeb provides the on-demand server and cloud infrastructure that allows over 20,000 customers worldwide to deliver today's Internet-based technologies and to create tomorrow's online innovations. Since 1996, Montreal-based iWeb has been rated among the world's top web infrastructure providers based on performance and reliability and among Canada's fastest growing companies.
http://www.iweb.com