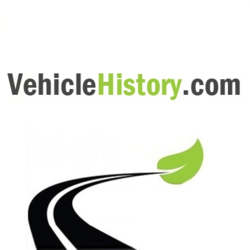 The U.S. website ranking of 25,647 is a big leap forward for VehicleHistory.com and it shows in their sales.
Denver, CO (PRWEB) August 09, 2012
Recently, VehicleHistory.com was been ranked among the top United States websites by Alexa, a creditworthy Internet navigation resource. The U.S. website ranking of 25,647 is a big leap forward for VehicleHistory.com and it shows in their sales. With over 1 million researched vehicle identification numbers (VINs) through the site, VehicleHistory.com plans on continuing this humongous success.
The U.S. ranking, updated daily, is calculated in the following manner by Alexa: "The rank by country is calculated using a combination of average daily visitors to VehicleHistory.com and pageviews on VehicleHistory.com from users from that country over the past month. The site with the highest combination of visitors and pageviews is ranked #1 in that country."
This ranking milestone is important to VehicleHistory.com as it ensures that their vehicle history report services are providing customers with high satisfaction results. Their comprehensive reports include car background information such services and accidents, title issues, odometer readings, and more.
VehicleHistory.com is proud of their 25,647 U.S. Alex ranking and thanks all of their loyal customers for a successful year in the vehicle history report industry. VehicleHistory.com will continue to provide quality vehicle history reports and customer service to their clients.
To view the VehicleHistory.com Alex rating visit: http://www.alexa.com/siteinfo/vehiclehistory.com
VehicleHistory.com, a number one choice for online vehicle history reports, is the most dependable way for consumers to receive background information on used vehicles with one of the biggest databases of used car information in the United States. Up to now, VehicleHistory.com has over 1 million vehicle history reports purchased from their extensive online database. VehicleHistory.com assures that the material provided by their vehicle history report services are accurate and help clients make responsible car purchasing choices. VehicleHistory.com guarantees that the information provided by their vehicle history reports is accurate and helps customers make responsible car buying decisions. Contact VehicleHistory.com customer service 24/7 via live chat or by calling, toll free, 1 (855) 395-6395.