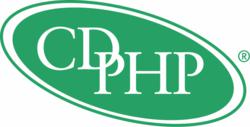 Albany, NY (PRWEB) August 10, 2012
Because unexpected situations can happen at any time – and at any age – CDPHP® has teamed up with Colonie Senior Service Centers, Inc. (CSSC) to provide a free document fair to help guide people through the process of completing advance directives. These important legal documents serve as written instructions regarding your preferred medical care, in the event you are unable to communicate your wishes.
Several area attorneys will be on-hand to walk people through the process of completing a living will and/or a health care proxy. Those who attend will also have the opportunity to hear attorneys speak on topics such as Medicaid planning and the difference between a trust and a will.
Please join CDPHP, CSSC, and Capital Region attorneys for this important event.
Who: CDPHP
Colonie Senior Service Centers, Inc.
Capital Region attorneys
What: CDPHP Document Fair – FREE!
When: August 23 from 9:30 a.m-12 p.m.
Where: Beltrone Living Center
6 Winners Circle, Albany, NY
About CDPHP®
Established in 1984, CDPHP is a physician-founded, member-focused and community-based not-for-profit health plan that offers high-quality affordable health insurance plans to members in 24 counties throughout New York. CDPHP is also on Facebook, Twitter, or LinkedIn.
# # #