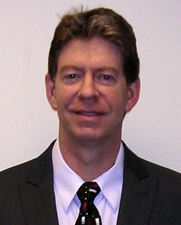 Sauget, Illinois (PRWEB) August 13, 2012
In the coming weeks, 3PL provider FW Warehousing will be upgrading its business management software to Microsoft Dynamics NAV (formerly Navision) version 6.2.
"For our customers, the biggest and most noticeable change resulting from this upgrade will be a new and improved web portal," said Randy Monroe, Director of IT for FW Warehousing. "The 6.2 web portal will provide our customers with real-time access to their inbounds, shipments and inventory."
"Customers will be able to go to our web site (FWwarehousing.com) and login to our customer portal," Monroe continued. "From the portal, customers can view their inventory, view shipments and generate reports. The goal is to give the customer access to their product's activity without having to wait on a return call from a customer service representative. The new web portal also has a customizable dashboard for KPI measurements. As an example, the customer will be able to view on-time shipping performance."
Another benefit of the 6.2 web portal is the ability to track a customer's shipments by using links to service providers like UPS and FedEx. For each parcel shipment, there will be a link tied to UPS or FedEx. "With one click, our customers will be able to track their shipment!" Monroe concluded.
Lastly, in development, is an order entry function for the web portal. For customers who do not desire spending resources on EDI, we will have the ability for the customer to enter shipments directly into our web portal. Additional tools will be rolled out in the weeks and months following our upgrade to Microsoft Dynamics NAV 6.2.
FW Warehousing is based in the St. Louis metropolitan area with its headquarters in Sauget, Illinois. The firm operates warehouse distribution centers in three Midwestern states, Missouri, Illinois and Indiana, totaling 2.5 million square feet. Founded in 1949, FW Warehousing's initial focus was on providing food-grade warehousing. Later, the firm broadened its services to include cold storage, general warehousing and hazardous chemical storage. In addition, the firm has more than 25 years' experience in third party logistics (3PL) and has been ranked in the Top 100 Third Party Logistic Companies in the United States by Inbound Logistics magazine.