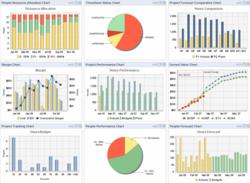 Sterling, VA (PRWEB) August 22, 2012
Unanet Technologies, a developer of services automation software that helps organizations manage people and projects for improved profitability, today announced that it has reached an important customer milestone. More than 900 businesses worldwide have adopted Unanet's web-based services automation software.
This week marked the signing of Unanet's 908th customer. Recently, greater growth has been seen in customer numbers in the subscription service (On Demand software in the "cloud") versus installed "On Premise" software. Historically this might have been smaller organizations as they lacked the infrastructure to deploy and maintain systems internally. Increasingly though, large organizations are taking this approach for strategic reasons – to achieve greater system up time and remote access, greater scalability, incremental operating cost versus upfront capital expenditure, and focusing their technical staff on adding value to their customers, rather than internal operations.
To help support this growth, Unanet, with their managed services partner Centrivity, are expanding the Unanet Software as a Service offering beyond the very large Ashburn Equinix campus to include a facility in Chicago.
Unanet has also seen significant interest in its integrated solution with the Microsoft Dynamics SL Financial and Accounting system. Unanet is working with Microsoft Dynamics partners to deliver this combined solution in the "cloud", as more and more businesses look to support their project management and accounting IT needs through a single shared network.
"We are delighted with our continued growth that represents recognition of Unanet software in the professional services automation market", commented Fran Craig, Founder, CEO and President of Unanet Technologies. "Our focus on innovation and customer satisfaction has resulted in long term client relationships. Many of the recent organizations adopting Unanet are referred by existing customers and partners".
About Unanet Technologies
Unanet provides superior Services Automation software which maximizes staff utilization, reduces administrative costs by 90%, improves invoicing by 10X, and supports forward decision-making for improved profitability. Unanet's more than 900 customers include government contractors, consulting/services organizations, internal IT (Information Technology), and high-technology product companies. Unanet's suite includes resource management, opportunity/project management, timesheets, expense reports and collaboration with real time information and analytics, easy to use interfaces, and outstanding support. Unanet is available either as an Enterprise license (self-hosted software), or the On Demand License (Cloud).