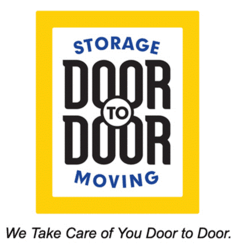 The voting period only lasts a month so make sure you cast a vote for your favorite entry!
Kent, WA (PRWEB) August 10, 2012
Voting is now open for "The Great American Road Trip" photo contest presented by Door to Door Storage, Inc. Travelling thousands of miles throughout the country, contest participants have shared their special memories in entries that can be found on the Door to Door™ Facebook Page. Visit and vote for your favorite through August 31, 2012. The Grand Prize winner will receive $1,000 or the option of a two-container move courtesy of Door to Door Storage®. There will also be a runner-up prize for the entry receiving the second most votes.
"With the submission period over, it is now time to mobilize your friends and family and get them to spread the word," said Tracey Kelly, Senior Vice President of Sales and Marketing for Door to Door Storage. "The voting period only lasts a month so make sure you cast a vote for your favorite entry!"
According to AAA, approximately 91 million Americans travelled 50 miles or more from their home during 2011. While some people choose to fly, most Americans actually drive to save a bit of money. In 2008-2009 76 percent of those who traveled for leisure purposes drove a car (Footnote 1).
"The Great American Road Trip" photo contest celebrates this kind of cross-country adventure and experience. Entrants submitted photos from their road trips with brief captions describing the route they took and why the trip was so memorable.
Throughout the years, Door to Door has helped individuals and families across the country manage life transitions including job relocations, staging/selling a home, remodeling, military moving/storage, or going away to school. Door to Door revolutionized the self-storage industry in 1996 when it introduced portable storage. Offering a host of customer-friendly resources including its easy-to-use website plus a mobile site for enhanced accessibility and convenient customer service hours 7 days a week, Door to Door helps take the stress out of the moving and storage experience.
"We're thrilled to see the creativity of all the contest entrants and would like to thank everyone who took the time to enter. It has been a pleasure reading your entries and we wish you all the very best of luck," said Kelly.
Footnote 1: http://newsroom.aaa.com/2011/12/aaa-projects-91-9-million-americans-will-travel-during-year-end-holidays-up-1-4-percent/
About Door to Door Storage, Inc.
Since 1996, Door to Door Storage, Inc. has helped people across the nation with their moving and storage needs. An industry pioneer, Door to Door was the first portable storage and moving company to provide customers with a convenient, secure and cost-effective alternative to traditional self-storage and household moving. Using an environmentally-friendly container design, Door to Door provides customers with a personalized experience for temporary or long-term moves.
Door to Door operates storage centers in more than 54 U.S. metropolitan markets and offers moving services in 36 states. The corporate headquarters is located in Kent, Washington. For more information, visit the company website at http://www.doortodoor.com.