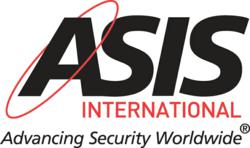 Respondents who had an ASIS Certified Protection Professional certification reported a median compensation of $111,000, and an average of $130,000, 8 percent higher than the average for survey respondents.
Alexandria, VA (PRWEB) August 09, 2012
The median compensation for security professionals in the United States increased 2 percent from 2011 to $102,000, while the average annual compensation increased 14 percent to $121,000, according to the 2012 ASIS International U.S. Security Salary Survey. In addition, respondents who had a Certified Protection Professional (CPP) certification, administered by ASIS, for example, report a median compensation of $111,000, and an average of $130,000, 8 percent higher than the average for the survey population at large. Now in its 9th year, the survey reflects the responses of 1,438 U.S. members of ASIS International, the leading organization for security professionals worldwide.
Other findings from the 2012 Salary Survey Results include:

Compensation levels varied by region. Security professionals in the South Atlantic region reported the highest media compensation of $115,000 and New England posted the highest average salary of $242,000. The West North Central reported the lowest compensation with a median of $88,000 and an average of $96,000.
Individual qualifications most closely correlated with higher compensation include (1) years in security management (44% of respondents reported more than 20 years' experience and earned a median compensation of $113,000 and an average of $134,000); (2) advanced degree (32 percent of respondent's held a master's and earned a median compensation of $116,000 and average of $138,000); and (3) certifications (57 percent of respondents held a CPP designation and earn a median compensation of $111,000 and average of $130,000; 11 percent of respondents held a PSP and reported a median compensation of $98,000 and average of $108,000, and 5 percent hold a PCI and earned a median of $102,000 and average compensation of $117,000.
The top three sectors in regard to average compensation are: national resources and mining at $181,000; information at $153,000; and manufacturing at $142,000. Just 10 percent of respondents work in these sectors.
Security professionals employed by publicly traded firms reported a seven percent rise in median compensation ($117,000) over 2011 numbers, while those employed by privately held companies saw median compensation rates of $100,000. Just 15 percent of respondents worked in the public sector. Of those, the state and local levels reported the lowest median compensations—$85,000 and $88,000 respectfully, with average compensation of $88,000 and $91,000. In contrast, those in the federal government earned a higher compensation than those in any other type of organization.
The survey results offer salaries at the 10th percentile, median, average, and 90th percentile for each factor. All ASIS members employed in the United States were eligible to participate. The results are based on 1,438 participants who completed the survey. The survey collected data from the current and preceding years and reports out responses in eleven industries and nine geographic regions.
The U.S. Security Salary Survey will be available in September at the ASIS International Annual Seminar and Exhibits in Philadelphia and online at http://www.asisonline.org for $135 to ASIS members and $195 for nonmembers. ASIS members will have the opportunity to download a copy of the full survey at no cost in the November Digital Security Management.
# # #
ASIS International is the preeminent organization for security professionals, with 38,000 members worldwide. Founded in 1955, ASIS is dedicated to increasing the effectiveness and productivity of security professionals by developing educational programs and materials that address broad security interests, such as the ASIS Annual Seminar and Exhibits, as well as specific security topics. ASIS also advocates the role and value of the security management profession to business, the media, government entities and the public. By providing members and the security community with access to a full range of programs and services, and by publishing the industry's No. 1 magazine—Security Management—ASIS leads the way for advanced and improved security performance.