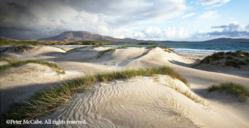 This is a great opportunity to learn how to better your photography skills through one-on-one tutoring with an amazing photograher while visiting one of the most enjoyable destinations in the world - packaged in a way that is both easy and affordable.
Connemara, Ireland (PRWEB) August 09, 2012
Connemara Ireland Workshops has announced a 5- and a 6-day landscape photography workshop for October, 2012. Hosted at the award-winning country house, The Anglers Return, in the heart of Connemara, these all-inclusive workshops will be conducted by leading Irish landscape photographer, Peter McCabe, the acknowledged "custodian of the Irish Landscape" and winner of many prestigious photography awards. Both workshops will be limited to 8 to 10 to maximize personal instruction – and photographers of all levels of experience are welcome. The workshops will include in-the-field instruction at various landmark locations along with touring the rugged coastlines and mountains and picturesque villages of Connemara. In-depth classroom instruction "in the lab" – will cover the many technical aspects of capturing better digital images. This is a rare opportunity to combine the best-quality tutoring in landscape photography with the warmth and hospitality of Irish culture – in stunningly beautiful surroundings.
Both workshops are all-inclusive, with accommodations and all meals provided – including classic Irish breakfasts at The Anglers Return, lunches, tea/snacks during breaks and dinners at some of the finest restaurants in Clifden, Roundstone and Recess. Transportation to/from Dublin city hotels and/or Dublin/Shannon airports, and all transportation during the workshop will be provided in a 14-seat, luxury minibus. No effort has been spared to make these workshops as relaxing and enjoyable as they will be educational and non-photo companions are also welcome at a reduced workshop fee. The 6-day/5-night workshop runs from October 12 – 17, 2012, and a "long weekend" 5-day/4-night workshop from October 26-30, 2012. For pricing, more details and to make a reservation please visit: http://www.ConnemaraIrelandWorkshops.com.
ABOUT CONNEMARA: Oscar Wilde called it "a savage beauty"; Connemara is a haunting landscape of rugged mountains, sparsely inhabited valleys, desolate bogs and rocky shorelines. Located in County Galway, the westernmost corner of Ireland – where they say the next parish over is Boston – Connemara is home to wild ponies, Gaeltacht districts of Irish (Gaelic) speaking residents, historic sites and ancient ruins, the mountains and bogs of Connemara National Park, the lovely villages of Clifden, Cleggan and Roundstone – and some of the most beautiful landscapes in all of Europe.
ABOUT THE ANGLERS RETURN: Selected as one of Bridgestone's "100 Best Place to Stay" in Ireland 2012, and winner of multiple hospitality awards, The Anglers Return was built in the 1800s as a sporting lodge. The interior décor includes the original wooden floors, old maps and antiques. The spacious, high-ceiling dining room features antique tables and chairs, seascapes, models boats, and musical instruments – along with an extensive selection of Irish literature and travel guides. The tile-floored sitting room is furnished with a comfortable couch and fireside chairs, with a blazing fire in the open fireplace. A three-acre garden includes paths winding through azaleas, an organic vegetable patch, wild rocky outcroppings and bluebell woods.
For more information, visit: http://www.connemarairelandworkshops.com