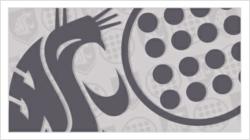 We're very excited to be the first industry partner involved with such a great program that creates world-class senior living executives
Daytona Beach, FL (PRWEB) August 13, 2012
Tel-Tron Technologies Corporation announced today that the company has joined prominent senior living providers in supporting Washington State University's Hospitality Management program senior living curriculum. Through a combination of monetary and corporate resources commitments, Tel-Tron, through its philanthropy arm, The Tel-Tron Foundation, will be supporting the university program on an on-going basis over the next five years.
"We're very excited to be the first industry partner involved with such a great program that creates world-class senior living executives", says Tel-Tron President and CEO, Brian Dawson, "and we encourage other corporate players in the senior living space to also get involved and support the professionalism of senior living management."
Tel-Tron and The Tel-Tron Foundation have committed to provide Washington State University with a minimum of $10,000 to support the senior living program. "We are truly grateful for the generous support from Tel-Tron and we are excited to have them also participate in the classroom learning of our students," says Nancy Swagger, the Director of the School of Hospitality Business Management at Washington State University.
The Washington State University School of Hospitality Business Management collaborates with several senior living providers to develop and teach a semester-long class to college juniors and seniors. Through both classroom lecture and site visits, students are able to explore an area of career opportunity most never even knew existed. The program was recently awarded the Assisted Living Federation of America (ALFA) 2012 Best of the Best Award in the category of human resources and staff development. "Winning the ALFA award validates that they're on the right track and we couldn't be more proud to be part of this growing and successful program supporting the professional development of our industry", Dawson continues.
The Tel-Tron Foundation is granted 1% of Tel-Tron's annual revenue to donate to senior living causes that Tel-Tron and their customers are passionate about. Past donation recipients include the American Cancer Society, Abe's Garden Alzheimer's and Memory Care Center of Excellence, The Laona M. Kitchen Foundation, and Life in the Years, a grassroots, music-based initiative to create awareness and support for our nation's elderly and help fund the fight against Alzheimer's.
About Tel-Tron
Tel-Tron Technologies Corporation, a technology leader in the business of aging, helps senior living companies run a better business and maximize the quality of life for their residents. Tel-Tron's website is http://www.tel-tron.com.