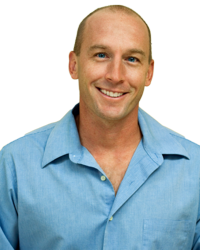 Jeff is a much sought after business coach and mentor
Austin, TX (PRWEB) August 10, 2012
After an awe inspiring appearance on ABC's Secret Millionaire, Jeff Usner unveils InternetMillionaireAuthor.com, a new website that aims to fill supporters and fans on the latest regarding the internet millionaire, as well as to feed them with key tips and strategies on how to enjoy the same success that Jeff attained from his internet businesses.
It was very clear in Secret Millionaire that Jeff had a rough start in business. It was not always millions and millions in annual revenue but once a huge debt hanging over his head with his business heading nowhere despite the enormous amount of effort he put in. But with a few adjustments, more focus, and an unbreakable will to succeed, the internet millionaire was able to turn tragedy into triumph and fulfill all his goals and potentials.
In the new website, Jeff shares his secrets to succeed and sincerely wishes supporters and fans the best so they can also reach their goals. According to Jeff, one of the best ways to ensure success is to be passionate about what you are doing. Before doing business on the internet, Jeff was on med school, and now he is a multimillionaire! The internet millionaire says a lot of his drive comes from passion and the same passion wills him to help others succeed in their businesses too. In fact, the upcoming event, another internet marketing boot camp is all set to kick off in Dallas on September 1.
Jeff asserts that passion cannot be taught, which is why it is difficult to move forward if one is not really in love with what you are doing. The internet millionaire claims that work should be fun and it will only be fun when you are genuinely in love with it.
Another success key that he highlights is trustworthiness. Jeff is a much sought after business coach and mentor with an expertise in creating systems and funnels. Jeff's internet marketing training events have all been sold out and his clients are not just clients but long time buyers simply because the internet millionaire has built relationships with them and he has earned their trust by being sincere and credible. When a person shows integrity, people will want to work with you and customers will support you and will even want you to succeed more.
Lastly, the internet millionaire suggests embracing failure. There is no way failure can be fun but it is a learning opportunity. Jeff even jokes that starting an internet marketing business is as simple as trying out a few ideas and preparing yourself to fail. "The thing is, doing something and trying out an idea is the first step to succeed and there are times when you will fail but you should find a way to solve the problems and go around the failures to eventually figure out what works best", Jeff points out.
The internet millionaire shares more secrets and success story in the new book, Internet Millionaire: Your Blueprint to Success. Details and other information to order the book can be found on InternetMillionaireAuthor.com.
About:
Jeff Usner is a leading online marketer, business consultant, mentor, and philanthropist. He has created numerous successful companies online and has been coming up with events and products that will help and train other marketers to do the same. His specialty is designing systems and processes that transform ordinary businesses into big money making successes immediately. Both new and old businesses benefit from his strategies and he is a living proof to the effectiveness of what he teaches.