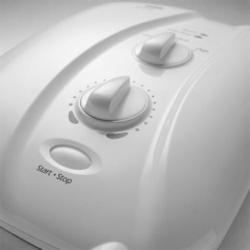 Leicester, Leicester Shire (PRWEB) August 11, 2012
QS Supplies have inculcated to meet their customers' aspirations to have the most exclusive showers that go on to embellishing every bathroom with their elegance and style. Recognising the overwhelming demand for such classy and trendy showers, QS Supplies are about to offer massive discounts on the showers.
In their range, there are outstanding showers, which include electric, thermostatic, power, mixer, shower panel, digital showers and hand wash. They have renowned brands in their collection, and they are Triton, Mira, Galaxy and Aqualisa. Most of the showers from various reputed brands are BKM, CE and BEAB approved.
According to QS Supplies, their core objective has been to transform every bathroom into a peaceful and tranquil oasis that gives unimaginable soothing experience, and showers contribute significantly in providing that bliss. Also, they intend to provide straightforward, simple, subtle and minimalist bathroom elements, and showers are one of them. In spite of all exquisiteness, classy look and practical functionality, they should reach every customer at extremely reasonable prices; therefore, QS Supplies are about to offer irresistibly massive discounts on every shower.
QS Supplies have been resoundingly providing astonishing advantages through the most advanced, trendy and innovative bathroom products to their customers from their humongous collection. They intend to reach out to every customer, with high quality product, unimaginably affordable prices and consummate logistics and delivery system. Conversely, from a stock line of over 20000 products, they aim at providing optimum benefit to their customers to buy the product of their choice. Their motto is to make every bathroom creative, replete with designer and modern bathroom elements and merchandise.
With such great discounts, they desire to make every bathroom modern with classy showers. They also wish to send out the message that even the most exquisite, chic and elite products can be easily owned and possessed. Gone are the days when all classy and high quality products used to be exorbitant, beyond affordance. The innovative showers can be bought at their web-store.