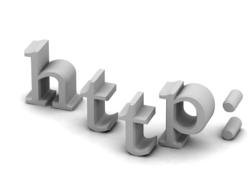 Hiring Andrew will take our reputation of professionalism and customer satisfaction to the next level.
Austin, TX (PRWEB) August 10, 2012
Due to the robust expansion of their company, Michael Reilly, owner of Reilly Realtors, decided to create a role designed to engage with clients via social media and create a better web-experience. As a result of the steady demand for the services of their company, on June 13, 2012, Reilly Realtors hired Andrew Hill as the newest member of their real estate team. Michael Reilly anticipates that this will allow the company to serve those searching for Austin homes better than ever before.
"We're proud of our website and the way our agents perform in the field. Hiring Andrew will take our reputation of professionalism and customer satisfaction to the next level," says Reilly.
With the world becoming more interconnected via 'likes,' 'tweets' and '+'s,' this type of role is critical to those who are intent upon keeping customers happy and satisfied. Hill will be managing Reilly Realtors' social media & blog, as well as crafting the media found on their web pages. Whether it's a blogpost about Austin real estate or a video on YouTube, chances are that Hill will play a roll in shaping that information.
Hill will also oversee Reilly Realtors' search engine optimization, or SEO as it is commonly called. This is one of the more unusual, yet particularly important roles he will be filling. Although SEO as a skill set is a comparatively new phenomenon, it is rapidly growing in importance. As the world continues to increase the amount of time spent "Googling" and searching for things via the internet, more and more businesses now focus on their content and who is searching for them. That's where Hill comes in. He's both molding the website's information and then taking that content to those searching for industry keywords, such as 'Austin homes for sale.' This type of work directly benefits Reilly Realtors' listing clients as their homes are featured on the company's highly popular websites.
"This is a very new field Andrew is venturing into and we're excited about what he brings to the business," says Reilly. "What was nonexistent only a few years ago, has now become a key part of our business model."
With the addition of Hill, the continuing success of Reilly Realtors seems to be all but inevitable. Those who engage in the Austin real estate market should expect to see great things from the "Experts in Austin Real Estate."
About Reilly Realtors, LLC
Reilly Realtors, LLC was formed in 2006 by Michael and Shae Reilly, and focuses primarily on residential home sales in Austin and the surrounding areas. The brokerage is made up of 15 top producing agents with an average of 5 years experience and is on track to close $60,000,000 in residential sales for 2012. Reilly REALTORS operates an extremely popular website, which allows the public to search virtually all Austin homes for sale with an easy to use map-based interface using data from the Austin MLS. For more information about Reilly Realtors, call 512-600-1800 or visit them online at http://www.reillyrealtors.com.
Michael Reilly, Owner
Reilly Realtors
512-600-1800