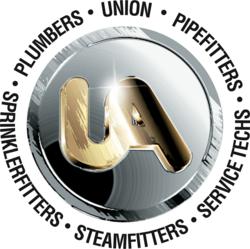 The Democratic Party is the party that has fought for working families and supported organized labor. This is why we intend to be fully involved and supportive of this convention
Annapolis, MD (PRWEB) August 10, 2012
William P. Hite, General President of the 340,000-member United Association of Plumbers, Pipefitters, Sprinklerfitters and Service Technicians (UA), today expressed his union's unequivocal support for the Democratic National Convention, which is scheduled to begin September 4 in Charlotte, NC.
"We stand with the President and the Democratic Party as they prepare to convene in Charlotte, and we are proud that there will be UA members attending this convention," said General President Hite. "We also recognize that there are some people who are trying to imply that organized labor is not fully behind this convention or this party. As far as the UA is concerned—and other labor unions as well—that is simply not true, and we do not support or condone any efforts to divide us through distortions or untruths."
He went on to say that the UA is not going to be distracted by this attempt at manipulation, which is just a ploy by conservatives and others to make it appear that the family of organized labor is not united.
"The Democratic Party is the party that has fought for working families and supported organized labor. This is why we intend to be fully involved and supportive of this convention," said General President Hite.
He stated that the UA wants to have input into the development of the party platform and to make sure that labor's opinions and positions are part of the development of that platform, he said.
"We believe that our positions on the issues of importance to the UA and to working people will be welcomed by the delegates to the convention and that our views will be respected and acknowledged, just as they have been at every Democratic convention in the past," said General President Hite.
The United Association of Journeymen and Apprentices of the Plumbing and Pipe Fitting Industry of the United States and Canada, AFL-CIO, or "United Association" as it is commonly known, represents over 340,000 plumbers, pipefitters, sprinklerfitters and service technicians in North America.