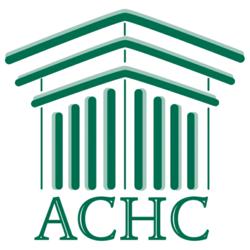 Raleigh, NC (PRWEB) August 13, 2012
The Accreditation Commission for Health Care, Inc. is pleased to announce that Kerr Drug, Inc. has received approval for re-accreditation and continues compliance with ACHC standards. Kerr Drug, headquartered in Raleigh, NC is the first corporate organization to receive approval for ACHC's new Community Retail program. Launched in April of 2012, ACHC's Community Retail program serves retail stores that sell prescription medications and commonly used durable medical equipment and supplies to the consumer.
Tim Safley, Director of DMEPOS, Rx, and Sleep stated "ACHC developed the Community Retail program in response to a need for an accreditation that was tailored specifically to the services and product offerings of a Retail Pharmacy."
Kerr Drug, Inc. has maintained ACHC accreditation since 2009 and continues to illustrate ongoing compliance with ACHC standards. Approval for ACHC Accreditation represents an organization's commitment to the highest level of quality patient care and distinguishes an agency as a reputable entity.
Mark Gregory, Senior Vice President of Store Operations for Kerr Drug stated "Kerr Drug is honored to work with a great organization in ACHC and is proud to be the first corporate organization to receive approval for Community Retail Accreditation. We look forward to benefiting from continued relations with ACHC."
ACHC is a not-for-profit organization that has stood as a symbol of quality and excellence since 1986. They are ISO 9001:2008 certified and have CMS Deeming Authority for Home Health, Hospice and DMEPOS. ACHC is the provider's choice for accreditation because of personal account managers, relevant and realistic standards, competitive pricing and a friendly, consultative approach to accreditation. Accreditation by ACHC reflects an organization's dedication and commitment to meeting standards that facilitate a higher level of performance and patient care.
For more information on ACHC's accreditation programs, or to download free accreditation standards, please visit http://www.ACHC.org or contact them at customerservice(at)achc(dot)org or 855-937-2242.